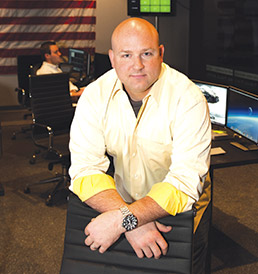 3-year growth: 416 percent
2014 revenue: $6.9 million
Needed services:
Every day, it seems, brings news of another data breach. Rook Security CEO J.J. Thompson said companies needing to protect their information is one reason his business has grown rapidly. Another reason is that its service is broader than most. "We're taking care of people before, during and after an attack holistically with a combination of services, prophecy and technology," he said. "We solve problems both at a technology level as well as a people-and-process level."
Vigilant:
Rook clients include Andretti Autosport, for which Rook provides cyber security both trackside and in the offices. "When you think about all the adjustments they make, there's a lot of intellectual capital involved in a victory," Thompson said. "They have to do that in a way that others can't, so it's really important that all the data they've collected be proprietary and [that] other competitors aren't able to access that data."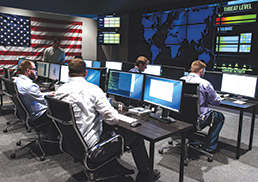 Rising demand to protect information has taken Rook on a fast ride upward. (Photo courtesy of Rook Security)
Indiana's biggest:
Thompson said Rook is the biggest IT security provider in the state, and that it not only detects cyberattacks, but also has helped capture hackers. "The FBI has done a fantastic job taking down cyber criminals we have caught in our client networks," he said.
Proper financing:
Thompson said finding good financing options locally has been an issue for Rook because "most local investment groups and lenders are not set up to handle the types of investment capital that we've needed." The company also faces challenges making sure it has a talent pipeline to sustain growth. Thompson said Indiana and Purdue universities and IUPUI are doing a stellar job preparing students for the field.
Continued growth:
Rook revenue has doubled or nearly doubled every year, and it's positioned to more than double again as data theft becomes even more prevalent, Thompson said. "People try to steal all information everywhere these days," he said. "If there's money to be made or a 10th of a second to be captured, it's all very valuable data."•
Check out more of IBJ's ranking of Indy's fastest-growing companies.
Please enable JavaScript to view this content.