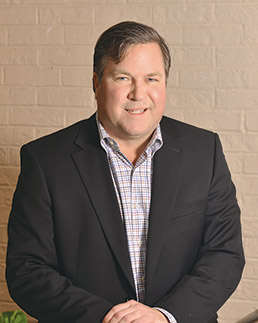 3-year growth: 85 percent
2014 revenue: $64.7 million
What it does:
MS Cos. provides support, staffing and technology solutions for automotive and manufacturing in areas such as continual training, career development, and competitive pay and benefits for employees. Most of its 20 biggest customers are Fortune 500 companies that might need help correcting quality control problems, dealing with generational issues in the workplace, or figuring out how to hire millennials.
Objectivity:
CEO Peter Butler said his company's technology takes subjective processes and makes them objective by using data that can show an employee where he stands and how he can climb the ladder or simply stay where he's at while being productive in his job.
High tech:
Ask Butler how his company has grown, and he credits technology: a proprietary system MS Cos. developed that creates real-time data so "we can respond with real-time decisions and eliminate the escalation before the house has already burned down." That technology attracted new business and created stronger relationships with existing customers. "People always want to do business with companies that are in the top of their class with regards to the services they're delivering," he said.
Adding on:
In 2015, MS Cos. acquired San Antonio, Texas-based Practical Quality Control Solutions, which specializes in quality-control solutions for manufacturing, warehousing and logistics companies and their supply chains. The transaction extended the company's reach to the Texas and Mexico markets. MS does business in 14 states.
Next steps:
Butler said MS Cos. has done well in the automotive sector. Now he wants to take the same qualities, processes and procedures into fields such as health care, aerospace, food and IT. The company will do that through acquisition and organic growth, he said. "We're not only built for velocity, but we're built for sustainability." •
Check out more of IBJ's ranking of Indy's fastest-growing companies.
Please enable JavaScript to view this content.