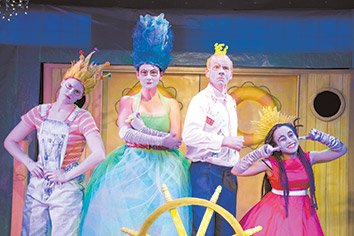 In the most audacious production/play I've seen on a central Indiana stage since Theatre on the Square tackled "A Very Merry Unauthorized Children's Scientology Pageant" back in 2008, the Phoenix Theatre closes out its season with Anne Washburn's "Mr. Burns, a Post-Electric Play" (through Aug. 9).
(Actually, "closing out its season" is a formality at the Phoenix. The theater isn't even taking a break during Indy Fringe this year, instead mounting a production of "Silence: The Musical" from mid-August to mid-September and then jumping right into its 2015-2016 lineup.)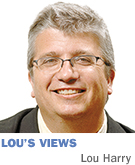 "Mr. Burns" opens around a post-apocalyptic campfire as a group of survivors tries to recall the "Cape Feare" episode of TV's "The Simpsons." Fans will recall that as the one where Sideshow Bob tries to kill Bart, the Simpson family goes into a witness relocation program, and garden rakes prove particularly hazardous.
Those who don't have an encyclopedic knowledge of the long-running animated series need not worry, though. Come to the Phoenix with an open mind and a bit of patience and you'll get everything you need to know. One thing that it is helpful to know going in is that "Mr. Burns" isn't a spoof and it's not even close to conventionally plotted theater. The actors bring distinct personalities to the mix, but Washburn resists giving them any back story. She isn't interested in establishing relationships among them or outlining loyalties as do most movies and plays involving a "ravaged world" story.
Early on, we learn that the world power grid is down, nuclear plants have melted down, survivors are scarce, further destruction looms as a distinct possibility, and storytelling matters. I won't say much more because a big part of the pleasure here is having no idea where the piece is going.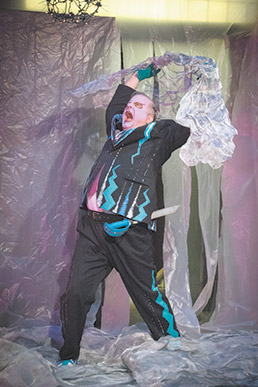 Paul Collier Hansen rages in the title role. (Photo courtesy of Phoenix Theatre and Ben Rose)
Suffice it to say that Washburn embraces not just the characters from "The Simpsons," but also the show's form—the way it mashes up cultural references. "Mr. Burns" incorporates not only references to the "Simpsons" episode and the Martin Scorsese "Cape Fear" film it's built from, but also the original Robert Mitchum-starring movie, Mitchum's "The Night of the Hunter," a Gilbert & Sullivan operetta, and much more. Washburn takes all of those and adds in cultural touchstones, half-recalled lyrics, and fragments of stories to shape her vision of what we might remember in a post-electric world.
The ideas aren't brand-spanking new—even a musical as big as "The Book of Mormon" addressed how we—willingly or not—adapt stories to fit circumstances. And I was reminded of a brief moment in the science fiction film "Reign of Fire" when a group of survivors entertain one another by performing scenes from "Star Wars." What's unique here, though, is how far Washburn takes these ideas without resorting to traditional narrative. The first two scenes end boldly—but with no concern for character connectivity to the next. And by the third, character has disappeared completely and been replaced by a pageant of sorts.
The energy drops off a bit here—Washburn seems to reach a creative plateau without offering up surprises in the final fifth—but the commitment of this production, directed by Courtney Sale, doesn't miss a beat. A strong cast and clever staging (just try to avoid the on-stage seats closest to the rear of the stage) contribute mightily.
__________
Meanwhile, Beef & Boards Dinner Theatre goes backward in time to visit a different kind of family. Its latest production, "Smoke on the Mountain: Homecoming" (through Aug. 16), brings back the Sanders family, the musical clan celebrating that old-time religion through song and witnessing.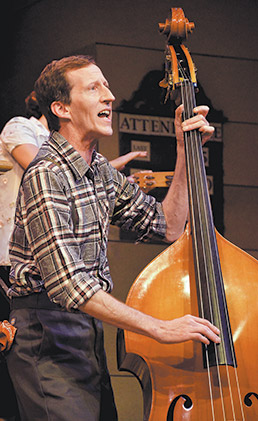 Brian Gunter reprises the role of Stanley Sanders in Beef & Boards' "Smoke on the Mountain: Homecoming." (Photo courtesy of Beef & Boards Dinner Theatre)
This is the third episode in their theatrical story (B&B has now done the entire cycle twice) and I'm happy to report that its heart remains in place and its music—played by the versatile cast—is as lively as ever. The production is at its strongest near the top of the second act, when wayward Uncle Stanley (Brian Gunter) not only offers the most down-to-earth, revealing monologue but also delivers the song "Come Around" that would be welcome at any folk festival in the country.
The downside is that much of the production now pushes too hard for obvious laughs (does every crying moment really have to be a wail?). This, coupled with a script and song selection that isn't as solid as those in the previous two editions, makes "Homecoming" squander some of the Sanders' appeal. I expected to see cartoons in "Mr. Burns," not here.•
__________
This column appears weekly. Send information on upcoming arts and entertainment events to lharry@ibj.com.
Please enable JavaScript to view this content.