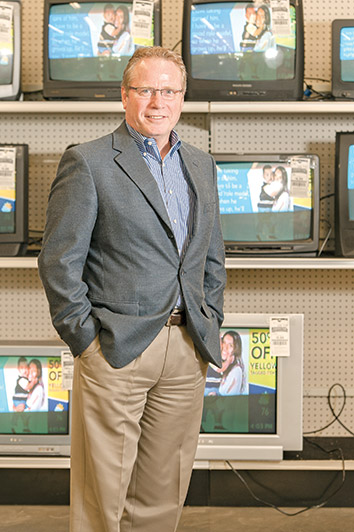 Goodwill Industries of Central Indiana
Chief Information Officer, Senior Vice President of Corporate Connectivity
Jeffrey Ton has led his team at Goodwill Industries of Central Indiana through the implementation of a five-year plan that included migrating to a cloud-based architecture, introducing a new email service, and implementing the Goodwill Rewards—a loyalty program that has amassed 550,000 cardholders and has been credited with a $4 million benefit to the organization. He also found time to launch the Indy CIO Network, which meets monthly to discuss business and technology topics.
All this success came without the benefit of a college degree.
"It's always been an obstacle," Ton said. "There are opportunities that you aren't able to take advantage of. You have to prove that you can do the work."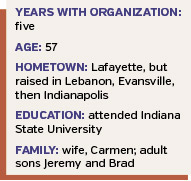 That's not the only unorthodox element in Ton's story. Many tech heads experienced their first love of computing via the Commodore 64, but few used their first computer the way Ton did.
"I used to write poetry," he said. "And it seemed like an interesting thing to organize my poetry on."
Ton studied music theory and composition at Indiana State, "but I found out quickly that you had to have talent and I did not." Rather than continue, he took a job in credit card debt collection to take care of his wife and new child. Meanwhile, he taught himself by reading college textbooks on database design and software development. "I learned from books and I learned from people around me, taking lessons from wherever I could find them."
He eventually ended up in the banking world, including a stint at Indiana National Bank, where he rose to the software development team. After a few years of consulting, he returned to salaried work at Thomson Multimedia, one of his consulting clients. He later joined real estate developer Lauth Property Group, but "then 2008 hit and wasn't kind to commercial real estate." Next stop: Goodwill. "It was hand in glove with my resume and what they were looking for."
"When I started as a candidate, what I knew was that you drop stuff off and people buy it," he said. "I didn't really understand that retail is only one of our four business units. We also own and operate 10—soon to be 12—charter high schools in central Indiana. We have a contract manufacturing division. And we support first-time expectant mothers in poverty. Here's an organization with 3,000 employees. We provide job opportunities to those who otherwise wouldn't have a chance. About two-thirds have a disability, lack a high school diploma, or have a criminal background. Those are the folks we are trying to save."•
Check out more CTO honorees..
Please enable JavaScript to view this content.