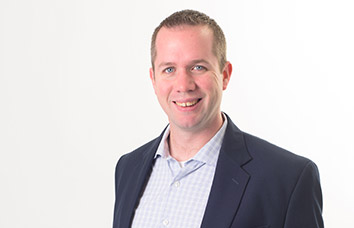 President
Eleven Fifty Consulting
A former director of engineering with ChaCha, Terrence Kunstek partnered with mentor Scott Jones to create Eleven Fifty Academy, a not-for-profit coding school, and Eleven Fifty Consulting, which lets students work on real-world client apps and websites.
Origin story: Eleven Fifty Academy germinated back in 2013 when Kunstek was trying to find a viable candidate for a $125,000 job at ChaCha and was interviewing two or three a week. One of his questions: "Do you have an app in the app store?" Zero people said yes. "That was eye-opening," he said, and soon he was building a curriculum—and eventually a company—to teach app development. Eleven Fifty has now taught more than 600 students.
Classroom intensity: "Nobody ever learned to play basketball by watching a PowerPoint," Kunstek said. "Programming is no different. Programming is about finding and solving problems. The best way to learn is to work through it, side-by-side with a teacher."

QUICK FACTS
Age: 37
Hometown: Indianapolis
Family: wife, Jodi; children, Cloee, 12, Leah, 8, Seth, 6
Social media: Kunstek keeps his Facebook group really small—"like 25 people small"—preferring Twitter and, professionally, spending more hours on LinkedIn. 
Reading list: He starts the day at Reddit and visits Mac Rumors once a day. 
Playlist: '90s grunge and Japanese orchestra arrangements
Chained to the desk: Students, he said, should arrive ready to sit in a chair and write software from 9-to-9. "It's a drink-from-the-firehose learning experience. It's fast, it's furious, and it hurts … but it's a good hurt."
Filling a need: Kunstek noted there are many underemployed people in this market—"very smart people who made some wrong turns, got caught up with the wrong crowd, got the wrong major, or got the right major but didn't like the career." These people, he said, are driven and want to make a change. He cited one student who kept coming for tours with his 4-year-old son. Turns out he couldn't afford both a sitter and the class. "We gave him the class and he turned out to be a wonderful apprentice—he's now on the iOS development team."
Be prepared: After hearing that his daughter's Girl Scout troop was looking for a community service project, Kunstek offered the academy space for a class in coding. "Right now, you might work with two women in your entire career. I want to see a future with more women in technology."•
Check out more 2016 Forty Under 40 honorees.
Please enable JavaScript to view this content.