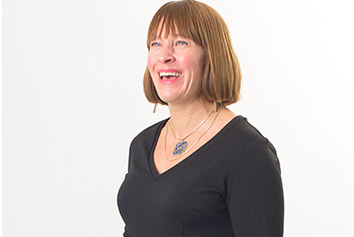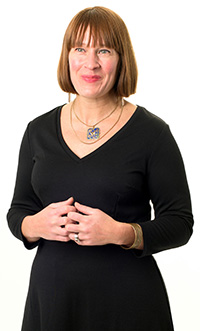 Associate Dean of Digital Scholarship, Director of the IUPUI University Library Center for Digital Scholarship, History Librarian
IUPUI University Library
Under Kristi Palmer, IUPUI's Center for Digital Scholarship has partnered with a who's who of local groups to create more than 80 online collections that put the diverse history and culture of Indianapolis at the fingertips of the worldwide Internet audience.
Tech turn: Palmer never expected her interest in history and libraries to take such a technological turn. "In fact," she said, "I initially avoided considering technology as a potential career path. In my mind, tech equaled new, characterless and flash-in-the-pan and I wanted the dusty, old, tried-and-true, treasure-troved archives." She still loves the feeling of being in the presence of an original document, but her focus is on the people who don't have the opportunity to visit those physical archives.
Multiple histories: Much of the Center for Digital Scholarship's daily work involves engagement with cultural heritage institutions throughout the city on historic digitization projects. Partners have included the Indiana Historical Society, Indiana Landmarks Foundation, Children's Museum of Indianapolis, Conner Prairie Interactive History Park, Indianapolis Recorder, Indianapolis Motor Speedway, Indianapolis Public Schools, Allison Transmission and the Eiteljorg Museum of American Indians and Western Art.

Quick Facts
Age:
38
Hometown: Indianapolis
Family: wife, Christina Foster; daughter, Lillian Foster, 9
Social media: Instagram, Twitter and Facebook, although "not heavily"
Reading pile: Lots of digital humanities sites and digital data visualization articles. And the "Ramona" series with her daughter.
Playlist: Brandi Carlisle, Lucius and podcasts, including Radiolab, Mystery Show, Invisibilia, The Moth, Serial, The Blaze with Lizzie and Kat, Prairie Home Companion, etc.
Not simply academic: "I've been surprised by the ways in which our digital collections, mostly of historic items, have been used," she said. "You post a collection with one audience in mind and, through interactions with users, discover entirely new uses and ways of interpreting." She has found that many of the community collections she helped shepherd online are used far more by the general public doing family and business research than by academics.
Mining for good: Data mining and big data aren't necessarily negative terms when it comes to the humanities. "Historians have always had the ability to search through historic newspapers either in print or on microfilm," she said. "Digitization and OCRing [optical character recognition] of text allows me to search the full text of millions of newspapers in a few minutes. … Technology opens new doors for how humanists study and research."
Opening up history: "When you put any history out there and allow people who might not have had access to it to engage with it, comment on it, and share it with their own community, it opens up history to different interpretations," she said. An unexpected personal favorite: the Sanborn Fire Insurance collection. "Fire insurance companies created these maps to value property," she said. "Every single building in a city was documented for fire hazards, and it became a rich resource for what was happening in a city … a great snapshot."•
Check out more 2016 Forty Under 40 honorees.
Please enable JavaScript to view this content.