When Mitch Walters and his wife bought a historic 7,500-square-foot building on Main Street in Whitestown last April, the floors were caving in and dead bats were scattered throughout the space.
Most of the building had been vacant for years, but Walters saw the potential and invested $460,000 to purchase and renovate it.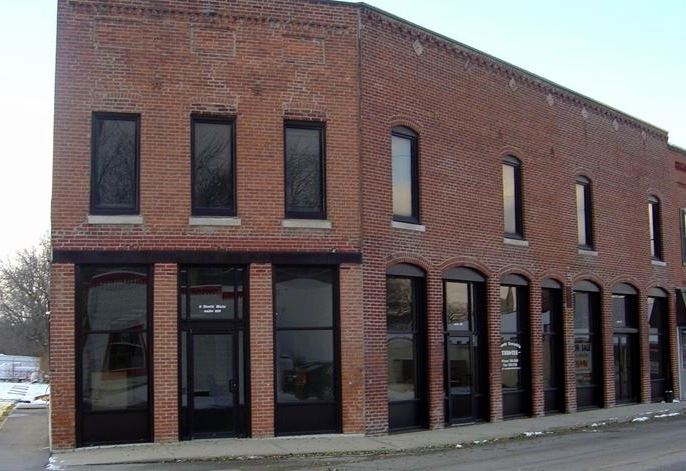 "We feel like this is the next expansion of Indianapolis," said Walters, who is vice president of Nappanee-based Justus Property Management. "We just see it continuing to grow."
The area known as the "Legacy Core" is the closest thing Whitestown has to a downtown and is established around the intersection of two country roads: East 300 South and 650 East. The once-thriving core came to a grinding halt in the 1960s when the railroad business left town.
"This was the legacy of the town, and it was originally the core," Town Manager Dax Norton said. "It was the center of economic activity."
For years, buildings constructed in the mid-1800s sat vacant and in poor condition, but that's starting slowly to change. The building Walters purchased is fully occupied now, several restaurants have opened, and a trail cutting through the area could be open by summer.
Town officials are hoping small public investments can lead to bigger payoffs in the private market. During the past few years, roads have been repaved, water and sewer pipes have been replaced, and work continues on the nearly 2-mile Farm Heritage Trail, which is a $500,000 public investment.
Understanding that walkability could be key to the core's success, the town has also applied for a federal grant to help fund a path from Whitestown Parkway to the area. It would cost an estimated $1.4 million, and the grant would likely cover about $1 million of the expenses.
In 2014, the Whitestown Town Council designated the area as a tax increment financing district so, as development occurs, the town will have funds for infrastructure improvements like street lighting, landscaping and sidewalks with benches.
The planning department staff has also started making an effort to enforce town code in the neighborhood to motivate property owners to maintain the existing structures and land, which appears to be working so far.
"People are seeing we're making it a priority," Director of Planning and Community Development Lauren Bailey said. "People know we're looking at them."
In the spring, the town expects to launch a facade grant program to provide financial assistance to property owners, and a recently established historic preservation commission will likely designate the area as a conservation district to protect significant structures.
With the Walker Farms subdivision nearby and houses scattered around the few commercial blocks, existing business owners are hopeful residents and other investors will start to see the attraction in the Legacy Core instead of only focusing on the Anson development along Interstate 65.
"That's where all the traffic is—that's where the buzz is," Pizza King owner Arren Miller said about Anson. "Down here is kind of forgotten."
Miller considered locating the pizza franchise within the commercial section of Anson, but decided he liked the small-town feel in the Legacy Core and opened about a year ago on Main Street.
He said he's about 12-18 months ahead of where he expected to be with profits.
"If there's a lot of traffic on the trail, people will take notice," Miller said, pointing to the path that will be a few feet from his front door. "I just think it's a matter of time."
Across the street from Pizza King is the Designer Sewing Center, which opened at the end of January in Walters' building as one of the only retail shops in the core.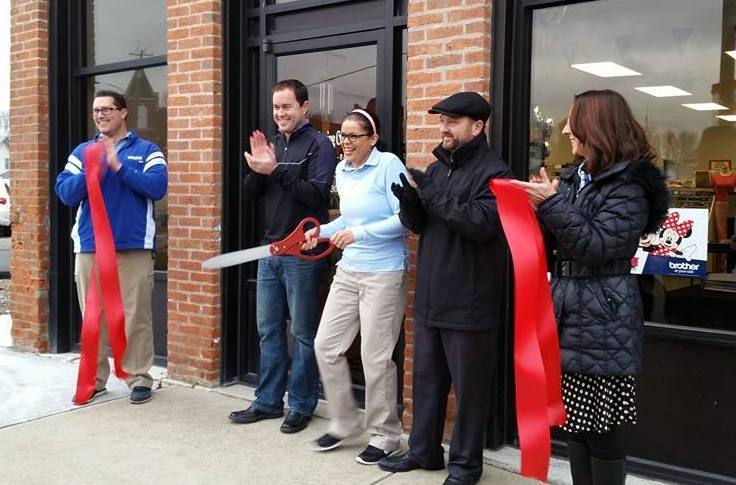 "We're pretty thrilled to be part of the downtown revitalization," owner Natalie Reiners said. "Any niche store will do really well down here…. What they're going to find out is what we found: It's a great place to do business."
And more business is anticipated.
Walters said Justus Property Management will eventually move its headquarters to the Whitestown office, after his dad is no longer running the company. He has about five employees in Whitestown right now, and that would increase to 15-20.
Norton said a brewery has expressed interest in renovating the former Whitestown High School just off the Main Street frontage between Laughner and Turner streets.
"That would be a huge boost economically for the core," Norton said.
Developers have also been considering the possibility of a mixed-use building near Pierce Street.
"That's a very good rumor that's out in the development world," Norton said.
Town leaders aren't being particular about exactly what kind of commercial or retail businesses they hope to attract, but mentioned an ice cream shop, coffee or smoothie cafe or artistic stores. Certain uses are prohibited by town code, like gas stations.
"The free market gets to choose," Norton said. "The beauty of it is that it's started."