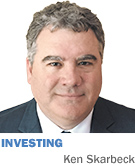 America is embarking on the next great era of space exploration, and investors in both private and public companies will play a big role. NASA ended the space shuttle program in 2011 and has handed the baton over to the private sector to provide transportation into low Earth orbit. The expectation is that these firms will be able to manage these operations cheaper and more efficiently than a government agency.
Publicly traded Orbital ATK, SpaceX run by Elon Musk, and United Launch Alliance, a partnership of Lockheed Martin and Boeing, have more than 30 launches scheduled in Florida this year. That is the most since 1960 and up from 18 launches last year. Blue Origin, founded by Amazon.com's Jeff Bezos, also plans to enter the business soon. In 2014, the launch-services industry generated $5.9 billion in global revenue.
Part of the increased demand is coming from NASA's Commercial Resupply Services contract to deliver cargo and supplies to the International Space Station. Other launches will boost commercial communications and imaging satellites into orbit, in addition to missions for the U.S. military.
Human space flight is next. NASA has been paying SpaceX and Boeing to develop spacecraft capable of carrying humans to the ISS by 2018. At present, NASA relies on Russian Soyuz vehicles to carry astronauts to the ISS at a cost of $75 million per seat.
There is an A list of wealthy entrepreneurs involved in developing exciting space ventures. Along with Bezos and Musk, Paul Allen, Microsoft's co-founder, established Vulcan Aerospace and has collaborated with space engineer Burt Rutan, designer of the suborbital SpaceShipOne, which completed the first manned private space flight in 2004.
The space tourism industry promises to be here soon. Richard Branson's Virgin Galactic two weeks ago unveiled a spacecraft designed to take paying tourists to the edge of space at a ticket price of $250,000. Seven hundred customers reportedly already have signed up to experience several minutes of weightlessness 62 miles above Earth.
Google is sponsor of the Lunar XPRIZE, which lures space entrepreneurs by awarding $20 million to the first team that lands a rover on the moon, travels 500 meters, and transmits back high-definition video of the event. Sixteen teams from around the world are competing to complete this mission by the end of 2017. So far, two teams have verified launch contracts in place.
On March 2, U.S. astronaut Scott Kelly returned to Earth, landing in the steppes of Kazakhstan after 340 days onboard the ISS. Kelly traveled more than 143 million miles at an altitude of 250 miles as the ISS circled the planet every 90 minutes at 17,500 mph. He saw 16 sunrises and sunsets each day!
Kelly's health will be studied relative to his twin brother, retired astronaut Mark Kelly, to better understand the effects of long-duration space flight. Missions like this are in preparation for travel to Mars and perhaps someday to the Jupiter moon Europa, which is believed to harbor a water ocean beneath its crust.
Spectacular advances in space will be realized over the next generation. Investors can find space-related businesses within publicly traded companies like United Technologies, Honeywell, General Electric, Northrup Grumman, Harris Corp., General Dynamics and Aerojet Rocketdyne.•
__________
Skarbeck is managing partner of Indianapolis-based Aldebaran Capital LLC, a money-management firm. He can be reached at 818-7827 or ken@aldebarancapital.com.
Please enable JavaScript to view this content.