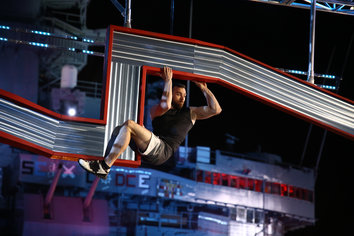 The popular show American Ninja Warrior plans to shoot one of its qualifying rounds on the Circle in downtown Indianapolis next month.
Produced by NBC and the Esquire Network, the show features competitors tackling a grueling obstacle course that tests both upper and lower body strength as well as balance and flexibility. Those that finish the course move on to another round, as do some that move quickly to the latter stages of the course.
A final round in Las Vegas gives the top competitors the chance to win $1 million. Last year was the first in which a competitor finished the final obstacle course to claim the prize.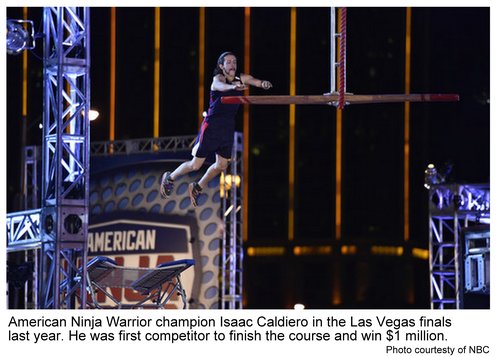 The show will film in Indianapolis on April 27-28, although the crew will be setting up the course several days in advance, NBC officials confirmed.
American Ninja Warrior is based on the Japanese hit "Sasuke," which is in its 32nd season. To date, only three contestants have completed the Japanese course.
Correction: This post has been corrected to reflect that a competitor last year claimed the $1 million prize for the first time.
Please enable JavaScript to view this content.