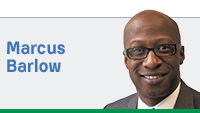 We heard it from the business community. We heard it from rich former CEOs. We heard it from Democratic gubernatorial candidates who magically changed their views to fit the media storm. And what did we hear? That the Indiana Legislature and Gov. Mike Pence instantly changed Indiana into a hotbed of discrimination.
It's really amazing. Any student of government policy will tell you that government officials and politicians, throughout history, have had little success in affecting the hearts and minds of citizens—the most they can do is reflect them. But the Legislature pulled off a feat of magic that even the past valedictorians of Hogwarts would be jealous of: They created an environment of discrimination that hadn't existed simply by affirming the right of religious objection.
If this reads like I'm being sarcastic, you're right. I am. It's ridiculous to think RFRA suddenly created discrimination. As a public relations professional, the way an issue is messaged often gives me insight into the issue itself. More noticeable than how an issue is messaged, however, is what is purposely left out.
So what did we see/hear from the "Freedom" Indiana crowd? We heard dozens of scenarios where discrimination "could" happen or "might" happen. We heard how the devoutly religious "could" become an army of bigots that would limit services to the LGBT community, leaving thousands without weddings or cupcakes. We were challenged with large questions about discrimination and bigotry and our choices were binary: Either you agree with them or you are a bigot.
Professionally, people were intimidated (which begs the question why I would write this, but I come from a long line of people who were intimidated to not speak and spoke anyway, so I will not dishonor their memory by being scared). Personally, people were shunned. Publicly, Gov. Pence, probably the most civil and approachable governor we have had in a generation, was called various levels of vulgarity by people who supposedly believe in "tolerance."
What we didn't see/hear are the thousands of stories of discrimination toward the LGBT community. We live in a world where every person carries a broadcasting device and yet we weren't flooded with video of discrimination. We didn't have dozens of news stories aboit discrimination, and a majority of us can't give you an example of discrimination we've seen.
We didn't hear them, because they don't exist. Now, before you set fire to wood and plant it in my yard, I'm not saying there aren't any cases that could be discrimination. Intellectually, I have to allow that there is some ridiculous person out there who won't sell a snow cone to someone based on sexual preference. What I'm saying is that, compared to the actual civil rights movement, this isn't even close.
The PR success of the civil rights movement was that we saw the discrimination. We saw the lunch counters, the dogs, the fire hoses. We saw segregation, police brutality and employment discrimination. It was real, it was tangible, and it played out on TV screens and newspapers across the country. The actual civil rights movement didn't have to rely on possible scenarios. It could rely on testimony.
So for those shocked the Legislature didn't pass LGBT legislation this year, (it largely died without a whimper, especially after the media and business community manufactured a firestorm) you might want to ask yourself what exactly changed?
Indiana is a welcoming state. We have our problems, but Hoosiers who promote the image that Indiana suddenly turned into a land of bigots are doing a disservice to their neighbors and themselves.•
__________
Barlow, a Republican strategist, was a press secretary for U.S. Rep. Chris Chocola and a spokesman for Mayor Greg Ballard and the state Family and Social Services Administration. Send comments to [email protected]
Please enable JavaScript to view this content.