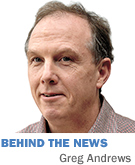 Early filings in the Republic Airways Holdings Inc. bankruptcy make clear the case will be complicated and expensive—and whether the Indianapolis-based carrier can pull off a successful reorganization is far from certain.

While Republic CEO Bryan Bedford has been widely quoted for the optimistic spin he put on the Feb. 25 filing—"we believe this action will allow us to restore our airline and take it to new heights," he said—the company is keeping all options open, including the outright sale of the company. Republic's publicly filed engagement letter with its financial adviser, New York-based Seabury Corporate Advisors LLC, specifically outlines Seabury's compensation were Republic to sell "all or a portion of the company's operations."

Republic plans to pay Seabury up to $11 million in fees, a princely sum Republic says is justified in light of the complexities of the case and the firm's extensive experience with a long list of airlines that sunk into bankruptcy.

Working alongside Seabury is Republic's lead counsel, New York-based Zirinksy Law Partners, whose managing principal, Bruce Zirinsky, was lead counsel for Continental Air Lines, Eastern Air Lines and Frontier Airlines in their bankruptcies. His hourly rate is a cool $1,000, nearly triple what top Indianapolis bankruptcy attorneys earn.

"The most significant element of preserving the value of Republic is to preserve the maximum flying potential in the face of pilot shortages," Republic said in a March 21 filing. "This unique set of circumstances has never been faced in an airline restructuring. It is important, therefore, for Republic's professionals, including Seabury, to be incentivized to perform."

Republic—which operates a fleet of under-80-seat planes that provide commuter flights for larger airlines including American Airlines Group Inc., Delta Air Lines Inc. and United Continental Holdings Inc.—appeared to escape financial disaster last October, when its 2,100 pilots approved a new, three-year contract that significantly raised their compensation. It was a watershed event after a years-long labor dispute that threatened to put it out of business.

But that deal was just the first step in digging itself out of financial distress—trouble exacerbated by a severe pilot shortage that left the company struggling to fulfill its flight schedules. With the demand for pilots exceeding supply, Republic and other commuter airlines have seen an exodus of pilots joining larger airlines and cargo carriers, where pay is higher.

Republic's next move was to go to the Big Three carriers and attempt to negotiate new deals that lightened its flying load and helped fund the $40-an-hour starting salary it now pays pilot hires—the new top among commuter airlines.

Bedford
On the day Republic announced it had filed for Chapter 11 protection in New York City, Bedford acknowledged discussions with the Big Three had not gone well.

"Our filing today is a result of our loss of revenue during the past several quarters associated with grounding aircraft due to a lack of pilot resources, combined with the reality that our negotiating effort with key stakeholders shows no apparent prospect of a near-term resolution," he said.

The company, which offers 1,000 daily flights to 105 cities in 28 states, listed assets of $3.56 billion and liabilities of $2.97 billion. It said it lost $27.12 million in 2015 on revenue of $1.34 billion.

The bankruptcy forum will allow Republic to ask a judge to cancel unprofitable contracts without the penalties that would be imposed without court protection. It also will allow the company to cast off planes that are too costly or no longer competitive—an option it already has begun to exercise.

On March 22, U.S. Bankruptcy Judge Sean Lane granted Republic permission to turn over six Embraer SA E145 jets and three engines to lenders, and he gave the company the OK to reject the lease on a seventh Embraer plane.

Such small moves help, but they don't address what might be the most vexing issue: how to rebuild the ranks of pilots to a level that ensures it can follow through on the flights it has promised to fly for its big airline partners. Failure to deliver has hurt both its relationships with the big carriers and its financial results.

"The company needs time to be able to train new pilots, return more of its idled aircraft to revenue service, and restore higher levels of scheduled service for its partners," Republic said in a filing.•