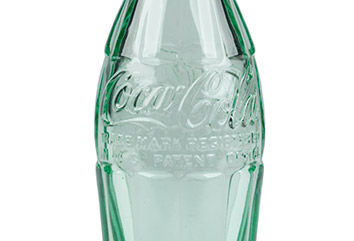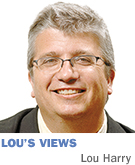 A pair of exhibits created in celebration of Indiana's 200th birthday recently opened, one focusing on breadth and the other on depth.
The wider-ranging of the two, the Indiana State Museum's "Indiana in 200 Objects" (through Jan. 29), offers a collage of a show featuring items ranging from a Duesenberg car to Ernie Pyle's typewriter, from a Lincoln-signed copy of the 13th Amendment to Johnny Appleseed's drinking flask.
Half the fun is wondering what's going to show up next. A 350-million-year-old geode? Chuck Taylor's Chuck Taylors? The leather jacket Elton John gave to Ryan White? It all fits here. Oh, and that's the Joshua Bell violin that was run over in his driveway (oops). And over there is what's left of a mastodon.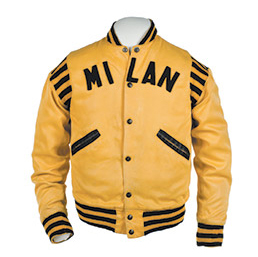 Having trouble getting your teen interested? Perhaps knowing that John Green's manuscript of "The Fault in Our Stars" is under glass might help.
The show isn't afraid to address some of the darker elements of the state's history, with a Klan robe, a People's Temple sign, the notoriou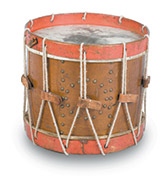 s Shipps and Smith lynching photograph, and Indiana's electric chair given as much attention as a Michael Jackson "Dangerous Tour" outfit and a Cummins engine.
Organized loosely by (sometimes whimsical) themes, the show also includes stations with bits of video, audio and background information—although nothing that becomes even remotely academic. In all, "Indiana in 200 Objects" comes across like a condensed, state-focused mini-Smithsonian.
Meanwhile, "Indiana Impressions: The Art of T.C. Steele" at the Indiana History Center (through July 9) offers an in-depth tribute to Indiana's arguably most famous and visible artist.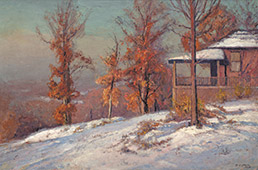 Steele's Brown County home is the subject of "House of the Singing Winds in Snow." (Photo courtesy of private collection)
Despite Steele's ubiquity, skipping over him at this time would be like failing to invite your spouse to your anniversary party. Yes, he's familiar, but that doesn't mean he can't be appreciated. And the Indiana Historical Society does a satisfying job in both the exhibit and the handsome reprinting and dressing up of the book "The House of the Singing Winds: The Life and Works of T.C. Steele."
The IHS show takes over the fourth-floor galleries, expanding into an additional makeshift gallery converted from boardrooms. It includes many pieces from private collections on view to the public for the first time, making it essential for fans and scholars without being overly academic for relative newcomers.
Despite the show's title, Indiana isn't the subject of all the Steele works here. Vermont, the Oregon coast and Puget Sound add variety to the locations. But Indiana subjects are the ones likely to draw more attention, as mine was by "Monument Circle in Deep Snow," a 1918 painting that led me to take advantage of the museum's interactives in its Destination Indiana area.
There, I searched the photo archives for shots of Monument Circle from that same year. The quest led me to one labeled "Celebration of Unconfirmed Peace" and, in turn, to a greater appreciation of both Steele and the wealth of material available from the Indiana Historical Society.•
__________
This column appears weekly. Send information on upcoming arts and entertainment events to lharry@ibj.com.
Please enable JavaScript to view this content.