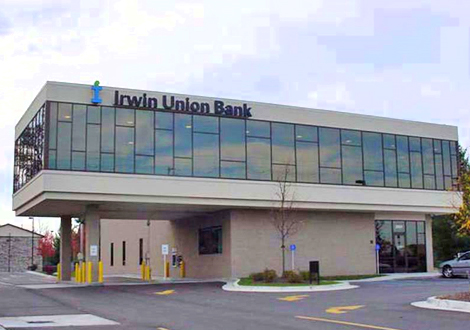 The Federal Deposit Insurance Corp., which sued three former Irwin Union Bank officers in 2013, has reached a $15 million settlement with those defendants.
Columbus-based Irwin Union was one of a few Indiana bank casualties of the Great Recession, failing in September 2009. A few years later, the FDIC sued former Irwin officers Bradley Kime, Duncan Burdette, Michael Waters and Kim Roerig—alleging they "closed their eyes to known risks" in approving 19 loans that caused at least $42 million in losses.
Last month, the defendants agreed to a settlement without admitting any liability, "to avoid the uncertainty and expense of further litigation," the court filing said, but the amount wasn't disclosed at the time. It was later posted on the FDIC website.
The bank's directors and officers liability insurers—which aren't named in the settlement—are on the hook for the payment, according to the agreement. Indianapolis attorney Jim Knauer, who represents Brad Kime, told IBJ in a statement: "[Kime] is glad it's over—he never admitted any liability and there was never any such finding. The insurers decided to settle the claim and Brad made no contribution to the settlement."
A separate lawsuit filed by the bankruptcy trustee for Irwin's parent, Irwin Financial Corp., remains pending. The defendants in that case are former CEO William Miller, former Chief Financial Officer Gregory Ehlinger and former Executive Vice President Thomas Washburn.
That suit charged Irwin's top brass with seven counts—four involving breach of fiduciary duty—and sought more than $500 million in damages. But a federal judge dismissed it in 2012, asserting that only the FDIC had standing to bring the suit and had opted against doing so.
The trustee appealed but won only a partial victory, with the appellate court reinstating two counts—neither related to breach of fiduciary duty. One alleged the executives frittered away capital through dividends and stock buybacks. The other charged they drained capital by capitulating to regulators who demanded they funnel millions of dollars into the bank even after it was clear it was going to fail.
The trustee case is headed toward trial, scheduled for May 2017.
 
Please enable JavaScript to view this content.