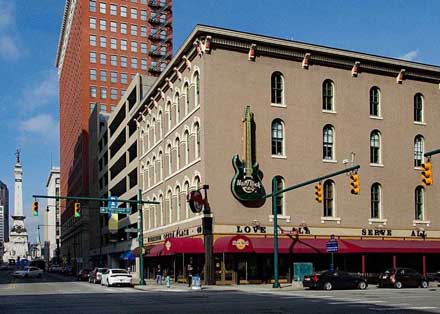 The Speak Easy has a new downtown office that it plans to open as soon as August, officials from the not-for-profit announced Thursday morning.
The popular co-working space, which was started in an old warehouse on the edge of the Meridian-Kessler Neighborhood in 2012, is setting up shop in the 146-year-old Morrison Opera Place building at 47 S. Meridian Street. The new spot will be called The Speak Easy Downtown.
It's not ditching its digs near 52nd Street and College Avenue, though—the original location at
. will cater to early-stage startups and the downtown location will focus on mature startups.
IBJ reported in February that the not-for-profit was eyeing locations downtown and was looking to secure so-called founding partners. Those are organizations that would collectively invest about $500,000, officials said, and collaborate on programming at the new location.
The Speak Easy said Thursday those founding partners are Butler University; Bruce A. Bodner Co. Inc., which owns Morrison Opera Place; and Nextech, a not-for-profit technology education group chaired by former ExactTarget CEO Scott Dorsey.
"When you look at research surrounding innovation hubs throughout the country, you find the most successful ones involve partnerships across multiple organizations with differing backgrounds," said Speak Easy Executive Director Danielle McDowell in a written statement. "We want to accelerate the growth of these companies by convening the right players in our community—like Butler, Bodner, and Nextech—to set The Speak Easy apart as an institution for collaboration, not just business incubation."
The Speak Easy will take about 12,000 square feet on the first and second floors. Its neighbor on the ground floor will be Hard Rock Cafe, which has been a tenant in the building since since 1999. Other tenants include sports-software company Upper Hand Inc. (a 2015 Speak Easy alumnus) and digital marketing firm Raidious LLC.
The Speak Easy has about 300 members and has graduated more than 170 companies—representing 1,000 jobs today—garnering national attention along the way.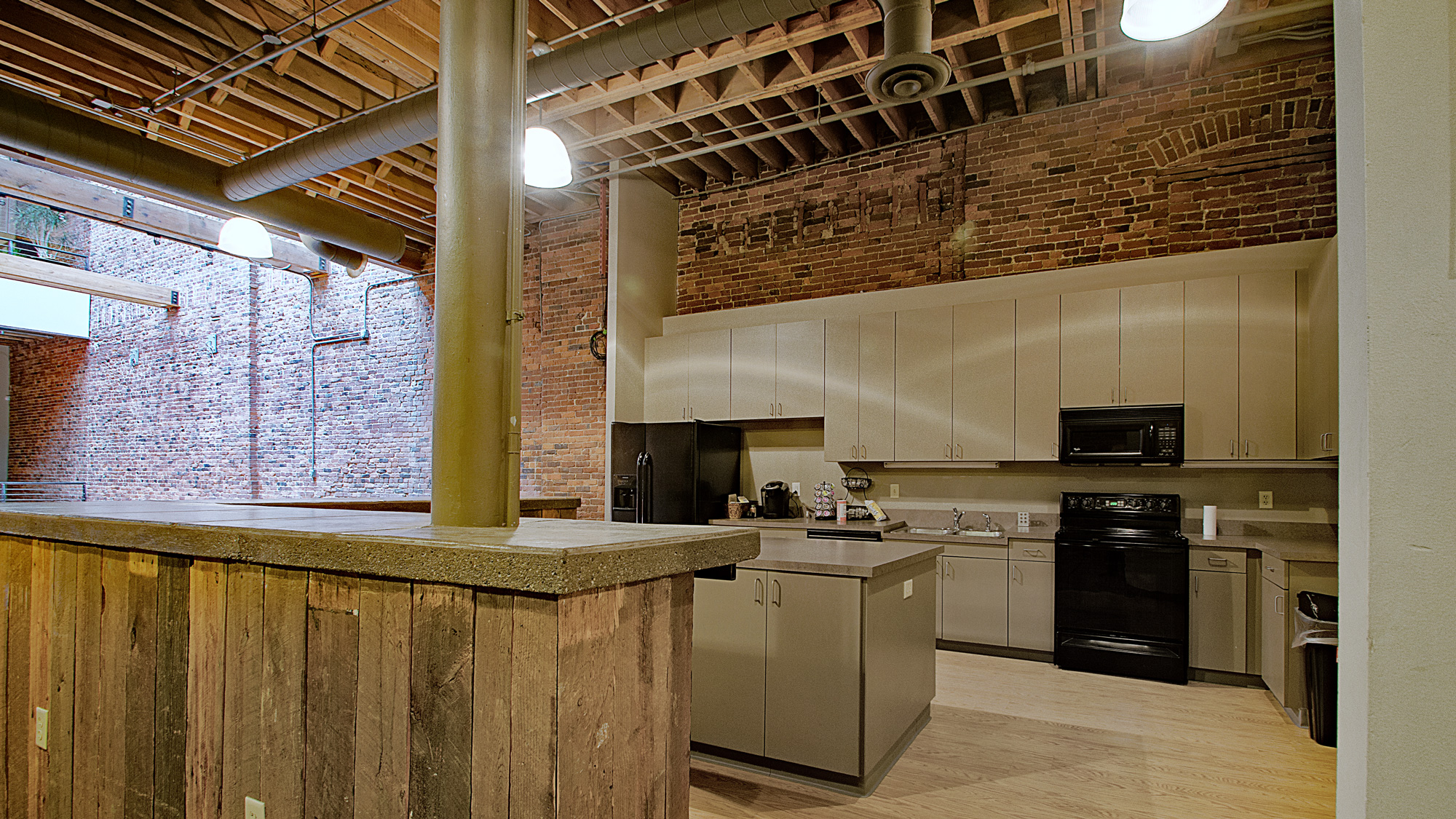 Its forthcoming expansion marks one of the biggest developments for the organization since McDowell assumed the executive-director reigns last August from Denver Hutt. Hutt, an impassioned and well-connected civic leader died in January at age 28 after a battle with ovarian cancer.
The new location will be different from the original one in several respects, primarily in its offering of flexible leases.
Currently, members at the original location don't have opportunities to add dedicated space as they grow. When these startups "graduate" with multiple employees, their primary real estate option is to sign office leases with three-year minimums, unsure of whether they'll need more or less space over that span.
The Speak Easy Downtown will allow those companies to purchase only the space they need, McDowell said, and have the flexibility to scale that space up or down every month. Some of the main drivers behind Speak Easy Downtown were the testimonies of alumni companies struggling with real estate choices.
"The real estate side of your business should not be where you should spend your time and energy. It should be your customers and your employees," Speak Easy board member and co-founder Jeb Banner told IBJ earlier this year. "Removing obstacles that are not core to their business, to me, is not a crutch; it's an accelerant."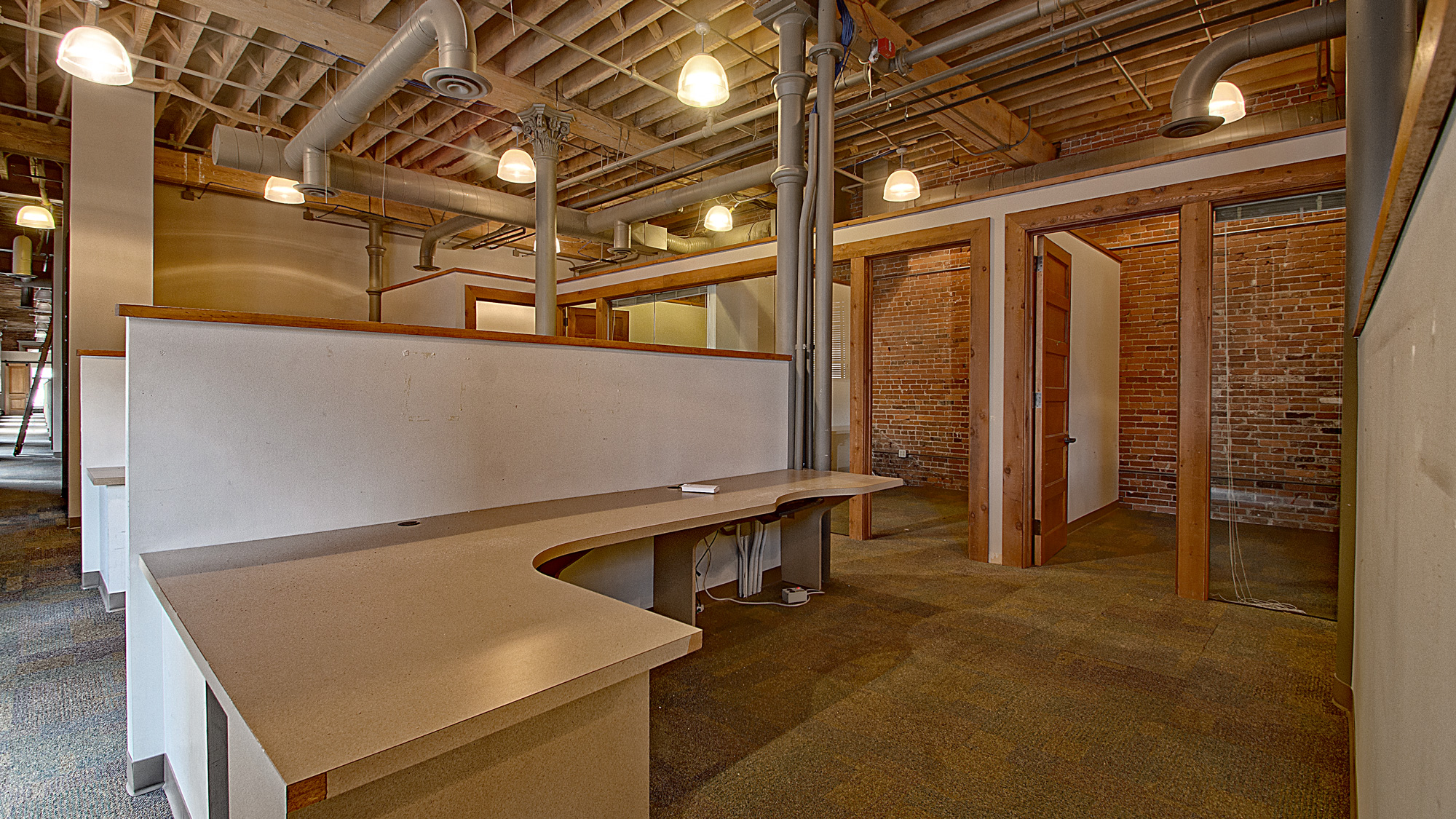 Both locations will offer undedicated space. In collaboration with its founding partners, officials said, the new space will offer "programming, education opportunities and exposure to collaboration resources needed to accelerate business."
The Opera Place building, which was built around 1870, has rich historical character, both on its interior and exterior. It was added to the National Register of Historic Places in 1979.
On the outside, the four-story building boasts arched windows on its upper floors and an Italianate-style cornice at the roof. Its interior is marked by a brick facade; exposed wood beams and trusses; cast iron columns and more. According its National Register application, the Italianate design that the building's exterior  typifies "was popular for commercial buildings in this area of Indianapolis from the period just before the Civil War to about 1880."
According to public records, the building was constructed by Indianapolis businessman William H. Morrison after a fire destroyed the Morrison Opera Block on Jan. 17, 1870. Its second owner was M. O'Connor & Co. Wholesale Grocers, which occupied it from 1886 until 1924. From then until 1977, the Colonial Furniture Co. and its successor People's Outfitting Co. occupied it.
Bruce Brodner's company purchased it in 1997. He previously owned the King Cole building, current downtown home to Qdoba and Jimmy John's.
Photos courtesy of The Speak Easy.
Please enable JavaScript to view this content.