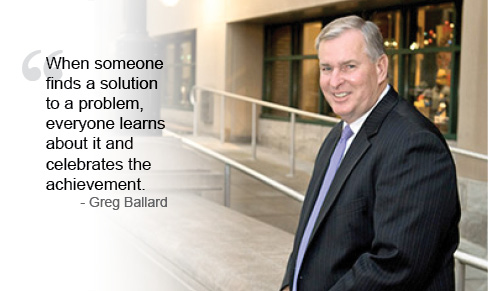 The nation's mayors will convene in Indy this week for the U.S. Conference of Mayors Summer Meeting, and while this conference may not reach GenCon proportions of amusement and entertainment, I encourage you to pay close attention. You may just witness something that seems too farfetched to exist outside of a gamer's imagination—bipartisan collaboration among elected officials.
Playing host to this conference is an honor for our city, especially during a presidential election year when this gathering of municipal leaders is likely to draw attention from presidential candidates and officeholders at every level of government. At one of the most politically interesting—and even turbulent—times in our country's history, I believe these 200-plus mayors will paint a picture of bipartisan leadership. Some mayoral elections are partisan. Most are not. And once the oath of office is administered, politics has very little to do with successfully running a city. Most mayors learn quickly that sharing ideas with peers is the best way to survive and thrive.
Indianapolis is the perfect backdrop for this kind of dialogue among municipal leaders. After all, our city has prospered for the last four decades, in large part because our mayors have focused on moving forward and building on predecessors' achievements. Our politics don't always align, but we generally pass the torch well from one administration to the next. And one piece of advice consistently gets passed down from one mayor to another: Take the U.S. Conference of Mayors seriously.
Cities and metro areas are economic engines around the world. They are much nimbler than states or provinces when it comes to understanding and implementing dynamic place-making and quality-of-life programs. Unlike state and federal elected officials, most mayors—especially urban mayors—share a common set of challenges and opportunities. Mayors like to share ideas, hear feedback and refine programs. There's very little pride of authorship found among this group. When someone finds a solution to a problem, everyone learns about it and celebrates the achievement.
Public safety is a great example of this. We share just about every scrap of information that we're able to share, because we're all looking for answers. If an obvious solution existed, we would all be implementing it. But until we get to that point, we make incremental gains by contributing data and best practices.
Economic development is another common area of interest. All urban mayors have come to understand that attracting talent draws in businesses looking to expand or relocate. And the movement toward urbanization and embracing population density is something that can help cities flourish in the new economy. Place making and quality of life issues ranging from trails and green space to education and transit all weave into a broader view of economic development, and it's interesting to see how cities orchestrate all of these elements.
In particular, education is always a focal point. Every mayor is trying to improve education, but there are vastly different models of mayoral involvement and influence in education systems. It can be a difficult topic at times—especially for mayors who may not be able to make the impact they want to make. Indy is unique in the chartering authority granted to our mayor, and that has helped improve the quality of education for our school children. But other programs have played pivotal roles too, including our robotics initiatives. A robotics program is something most mayors can implement, regardless of school governance structures, and it's a piece of the education conversation I can't wait to discuss.
One area in which Indy has emerged as a leading voice among mayors involves our renegotiation of the EPA consent decree regarding the city's combined sewer overflows. It was groundbreaking, and it led to improved discussions between the EPA and cities across the country. I'm certain that will continue to be a hot topic, especially as the group convenes in the Circle City. We should be proud of our reputation as innovators in this area.
The week ahead promises to be one of thoughtful, productive conversations. Bringing people together is what the U.S. Conference of Mayors does. They've managed to pair the Dalai Lama and Lady Gaga on a panel, and with that kind of creative approach to collaboration, I look forward to seeing what other creative ideas come to life during their time in Indianapolis. Please join the host committee this week in extending a warm Hoosier welcome to our nation's mayors.
Gregory Ballard served as mayor of Indianapolis from 2008-2015. He is now a visiting fellow at the University of Indianapolis.
Please enable JavaScript to view this content.