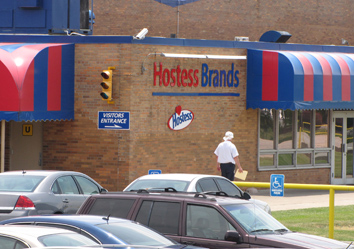 Almost four years after seeking bankruptcy protection under a barrage of labor issues and rapidly changing appetites, the maker of Twinkies and Ding Dongs will take the stage once again as a publicly traded company.
Hostess Brands, which first emerged in 1919 with the Hostess CupCake, has been shuffled between different owners since it sought Chapter 11 bankruptcy protection for a second time in July 2012.
Hostess—which operates a major bakery in Indianapolis—is currently owned by Apollo Global Management and Metropoulos & Co. The owners plan to sell the majority of company, which is valued at about $2.3 billion. The new owner, Gores Holdings, an acquisition company run by the private equity firm The Gores Group, will put up $375 million in cash, the companies said Tuesday.
Gores CEO Alec Gores, Dean Metropoulos and others have committed an additional $350 million.
Metropoulos, who has helped to lead the bakery, will continue to do so as executive chairman. CEO William Toler will also remain as Hostess CEO.
Apollo and Metropoulos will hold a 42 percent combined stake when the deal is completed at some point, it is hoped, during the third quarter.
Hostess has cut costs and increased automation. Last year, the company announced plans to close the suburban Chicago bakery where the Twinkie was invented, ending 400 jobs.
Hostess is based in Kansas City, Missouri. In addition to Indianapolis, it has baking facilities in Emporia, Kansas, and Columbus, Georgia.
In 2012, when the previous version of Hostess went out of business, about 800 workers in Indiana, including nearly 300 in Indianapolis, lost their jobs. The plant reopened in 2013 and has about 175 workers.
The company received tax incentives from the city in 2013 after it reopened.
It was feared by many that Twinkies, which debuted in 1930s and became a staple in school lunchboxes, was a fading piece of Americana. Those fears, it appears, were premature.
The credit rating for Hostess has been on the mend and last year the company posted revenue of about $650 million.
Please enable JavaScript to view this content.