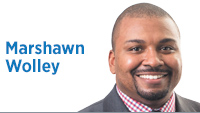 What happens if we are successful at implementing all the plans under way in Indy?

City and civic leaders have developed numerous initiatives, including The Bicentennial 2020 Plan, Great Places 2020, Downtown Indy's Velocity Plan, Visit Indy's Tourism Master Plan, the Central Indiana Community Foundation's Ben Franklin Fund, and on and on. A few reach well into next century, while others were meant to be implemented within five years and are nearly complete, and one is never meant to be complete but is more a road map to guide future conversations.

There's a lot going on. There are progressive ideas like thinking regionally about tourism. Velocity, a five-year strategy for downtown, has one section—the Downtown Environment and Experience strategy—that is 83 percent complete. The Bicentennial 2020 Plan has a number of strategies for Love Indy—an effort to "increase loyalty and civic participation"—including a series of tactics to make Indy "a playful city." CICF's Ben Franklin Fund both reminds us that 100 years ago people planned for today's Indy and hopes to finance the initiatives for future citizens we won't know.

We aren't just planning for the upside of Indy; there are plans to address the disparities inherent in being two different cities in one place—the "two cities gap."

Great Places 2020 responds to the "two cities gap" with targeted and community-driven place-making approaches focused on livability, opportunity, vitality and education.The Mayor's Office is leading on quality-of-life issues, from streetlights to food deserts. IMPD is exploring new data-driven strategies and redefining community policing to combat crime. The faith-based community is activated—bringing, moral conviction, hope and enhanced political engagement to this civic renaissance. Civic organizations and community leaders are rallying around mass transit—a development whose time has come.

There have been some misses, too. The GM stamping plant transformation into a concert venue died. An ambitious project proposed at the airport, when put under scrutiny, fell apart. Ice skating was proposed for the south side of the City-County Building, but I don't think that's happening now. We haven't run with every plan.

In this post-Super Bowl epoch of civic planning, I find it ironic that perhaps the most successful effort, the so-called "sports strategy," I'm told wasn't really planned.What planning did occur in that earlier era was incestuous, with a lot of the same players at the table for each initiative.

Fortunately, broad engagement is an expectation now. But there is only so much civic planning the uninitiated can endure—just reading about the plans is fatiguing. And for some efforts, it's hard to know how the average citizen can engage.

The good news is that there is an opportunity to see the interconnectivity of the various initiatives. We should be able to anticipate glorious, stupendous transformative success—if all the plans work out as hoped.

It is humbling that, as we transform our city, we still have work to do. I'm excited and anxious about the implications of success and its meaning for each citizen in our emerging new city. What does Indy look like after transformative success—who wins and who doesn't? Why?•

__________

Wolley is a lecturer at the School of Public and Environmental Affairs at IUPUI.Send comments to ibjedit@ibj.com.