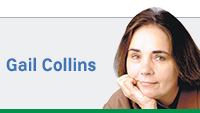 Let's criticize cruise ships.
I know, I know. Things are bad enough without going negative about your summer vacation. But we've got some problems here. Plus, I promise there will be a penguin.
The cruise industry seems to be exploding—the newest generation of ships can carry more than 5,000 passengers. They make a great deal of profit from the sale of alcohol, so imagine the equivalent of a small city whose inhabitants are perpetually drunk.
Really, these things are so huge, it's amazing they can stay afloat without toppling over. And when one is parked outside, say, Venice, the effect is like one of those alien-invasion movies, when people wake up and find that a spaceship the size of Toledo has landed downtown. (Venetians also claim the ships are causing waves in their canals.) Environmentalists wring their hands over the air pollution and sewage—a 3,000-passenger ship, which today would rank as medium-size, produces 21,000 gallons of sewage a day, sometimes treated and sometimes not so much. But always pumped into the sea.
Thanks to global warming, cruise lines will soon be able to sail the Northwest Passage, so the Arctic will have both more melting ice and more 13-deck ships. Antarctica hosted 30,000 visitors last year. Doesn't that seem like a lot for such a fragile place? Also, an opera singer who was entertaining passengers on one cruise went ashore to sing "O Sole Mio" and caused a penguin stampede. This is not really a problem you need to worry about, but it was a pretty interesting moment.
While many of the biggest cruise lines appear to be headquartered in Florida, they are, for tax purposes, actually proud residents of … elsewhere. "Carnival is a Panamanian corporation; Royal Caribbean is Liberian," said Ross Klein, who tracks the industry through his Cruise Junkie website.
Although, of course, if one of the ships needs help, it will often be the U.S. taxpayer-funded Coast Guard that comes to the rescue. The Coast Guard doesn't charge for its services, a spokesman said, because "we don't want people to hesitate" to summon help when passengers are in danger. This attitude is commendable. But the no-taxes part is not.
"Cruise lines do pay taxes," protested a spokesman for the industry, counting off a number of levies for things like customs and examination of animals and plants being brought into the country. Not the same thing.
We're constantly hearing complaints in Congress about U.S. companies that relocate their headquarters overseas for tax avoidance. But when do you hear anybody mentioning the cruise industry's Panamanian connection? The cruise companies may not really live here, but they certainly can lobby here.
"Powerful is an understatement," said Sen. Richard Blumenthal, D-Conn. He's the sponsor of a bill that would increase consumer protection for cruise passengers. The bill, which can't even get a committee hearing, would also require the ships to have up-to-date technology that detects when passengers fall overboard. An average of about 20 people fall off cruise ships every year, which the industry points out is only about one in a million travelers. But still, I suspect that passengers work under the assumption that if they do somehow wind up in the water, someone will notice.
The cruise industry says the overboard technology hasn't been perfected. Blumenthal says it's been well tested. Seems like the sort of disagreement that would be easy to resolve with … a committee hearing.
Most cruise vacationers seem to enjoy their experience—the industry says nearly 90 percent declare themselves satisfied. Our requests are modest, really: Make the cruise ship companies that are, for all practical purposes, American pay American taxes.•
__________
Collins is a New York Times columnist. Send comments to ibjedit@ibj.com.

Please enable JavaScript to view this content.