Indiana's bicentennial year is more than half over, but several construction projects commissioned to celebrate the occasion are still developing—with announcements coming soon.
State officials say they are making "good progress" on securing the money for two key projects: a long-awaited, $25 million state archives building and a $24 million Bicentennial Inn at Potato Creek State Park.
And they're closing in on the location for the archives building—the IUPUI campus.
Officials hope to net $50 million to pay for the buildings by leasing the available capacity of state-owned cell towers and other communications infrastructure.
The Indiana Finance Authority is in the negotiation phase of the selection process for the leases after receiving submissions from multiple bidders, the agency's director, Dan Huge, told IBJ in a statement.
"Negotiations are going well and we believe we can negotiate a contract that will fund bicentennial projects," Huge told IBJ.
Multiple officials also said the state is weeks away from having more news about the projects. And it's "in the final stages" of approving a contractor and determining the completion date for the archives building, according to Indiana Department of Administration spokesman Ben Kenney.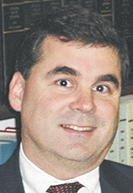 Corridan
Still, Indiana State Archivist Jim Corridan said plans for the state archives building—which has been labeled one of the Indiana Bicentennial Commission's "signature projects"—remain "very fluid."
"I know we're working hard to put it all together," Corridan said.
Stephen Towne, president of Friends of the Indiana State Archives, said progress on a new building has been "a long time coming." He said he hoped there would at least be a groundbreaking this year.
"We had hoped this would be done by now," Towne said. "This would have been great to have in place in the bicentennial year. It didn't happen."
There seems to be consensus, however, on a proposed location: IUPUI.
At a Feb. 5 meeting, Indiana University's board of trustees unanimously approved the negotiation of a long-term ground-lease agreement with the state to construct the building on its Indianapolis grounds.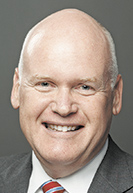 Morrison
Officials wouldn't identify a specific site to IBJ, but several officials said they believed it would be one of the parking lots on the northeastern edge of campus, along Indiana Avenue near the Madame Walker Theater.
The exact location is not finalized, said Tom Morrison, IU's vice president of capital planning. Morrison also said the university does not yet have a formal agreement with the state.
"I do anticipate we will be working on more intensive details in the coming months for both a formal agreement and the design of the structure," he said.
The archives building was first proposed in spring 2015 to be built along the Central Canal next to a parking garage near Ohio Street, but some protested because they wanted to retain the existing green space as a park-like area or use it for private development.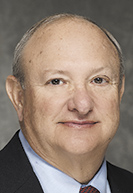 Kenley
Senate Appropriations Chairman Luke Kenley, R-Noblesville, didn't like the canal site—and even included a ban on building the project there in last year's state budget. Still, the two-year spending plan allocated $25 million for construction and Kenley now says he is pleased with the prospect of building it on IUPUI's campus.
"It'd be accessible, yet it wouldn't be in some prime spot," Kenley said. "We needed to do something and this looks like a good plan."
The archives currently are in a warehouse building on East 30th Street, which Towne said is "completely unsuitable," mostly because it is not temperature-controlled.
"The records bake and then they freeze and then they bake," depending on the weather, Towne said.
Corridan said his main priority for the new space is proper climate control, to protect fragile state documents. He said he also wants to make sure there is room to accommodate growth, as well as public spaces beyond a reading room, such as an exhibit space.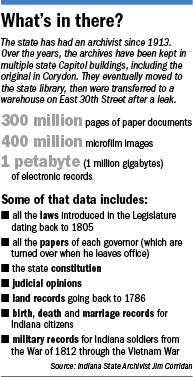 Some archivists supported the canal spot because it would have created a research triangle among the archives, the Indiana State Library and the Indiana Historical Society.
But Towne said a location on IUPUI's campus would "be a very useful thing" for students and professors who are doing research and would still be close enough to downtown to accommodate independent researchers.
"I think there's a lot of good synergies here," Towne said. "People can walk over or get to it very easily. We could do classes there, research, exhibits—all kinds of things."
The Bicentennial Inn
Plans to build a modern lodge with modern amenities at Potato Creek State Park in North Liberty, about 20 minutes southwest of South Bend, also seem to be invigorated—but construction hasn't started.
That's in part because the project, which is being spearheaded by the Indiana Department of Natural Resources, is dependent on the successful lease of the cell towers, said agency spokesman Phil Bloom. Lawmakers earmarked $24 million for the project in 2015.
"We're eager to see the results and optimistic to move forward," Bloom said. "I'd hesitate to put a timetable on it at this point because there are moving parts of this that are outside of DNR that we need to get through before we can get to our part of the work."
Originally, the agency planned to partner with a private company to build and operate the inn. But there wasn't much interest from private developers when the DNR put out a call for proposals more than a year ago.
Still, the state is planning to build the inn on a site near the park's Whispering Winds picnic area, in view of Worster Lake. The last state-run inn was built in 1939, Bloom said, and officials see potential in the increased tourism an inn in that area could bring.
"There's been a longtime interest to build an inn at Potato Creek State Park," Bloom said. "It's the one quadrant of the state where we don't have an inn to serve our clientele who come to our state parks. There's a lot of demand for it up there."
Bicentennial Plaza
Other bicentennial projects are not dependent on the cell tower leases.
The most apparent for downtown Indianapolis residents is the ongoing construction of Bicentennial Plaza, which sits just west of the Statehouse at the intersection of Senate Avenue and Robert D. Orr Plaza. It's to be completed by Sept. 15.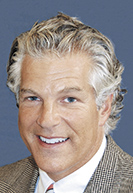 Newman
"The expectation is that it will be completed by the time the [bicentennial] torch arrives in Indianapolis [Oct. 15] at the conclusion of the torch relay," said Mark Newman, executive director of the Indiana Office of Tourism Development.
IDOA said $2 million has been allotted for the project. Of that, $1.8 million has so far been obligated to be spent, according to department spokesman Kenney.
Gibraltar Construction was granted the contract to build the plaza, which is meant to be an "engaging" public space and will include a water feature and public art pieces. It will be primarily a pedestrian space but also host events such as the Statehouse Market.
Two public art projects—including a scaled-down version of an "enduring flame" representing the bicentennial torch built by a New York artist—will be included.
Bloomington artist Dale Enochs will build the other public art installation, called "Time Flow," which aims to represent the fluidity and movement of time by illustrating Indiana's rivers. The largest part of the installation will be a serpentine path of pavers representing a river that leads through a 20-foot-tall "polished stainless steel ring, which will be supported by six monolithic hard-carved Indiana limestone pieces," Enochs said.
He said he will be done with the stone elements within days. The project is to be installed this month.
Bicentennial Education Center
Yet another downtown project is a new Statehouse "education center."
Most of the tours that take place within the Statehouse launch from temporary desks that are near the rotunda in the center of the building, Newman said.
The education center will create a "sense of permanence," he said. "The Statehouse is one of the most important destinations we have. It's only appropriate we have a proper way of educating and welcoming those visitors who come to take it all in."
The education center will be a "modest extension" of the West entrance, which will be built out with TV monitors and a more permanent set-up for the tour guides. School tours often include as many as 120 people, according to the Department of Administration.
The education center was estimated to cost $2.5 million and IDOA said $2.32 million has been obligated to it so far. Glenroy Construction was chosen to build the center, which is scheduled to open Oct. 15.•
Please enable JavaScript to view this content.