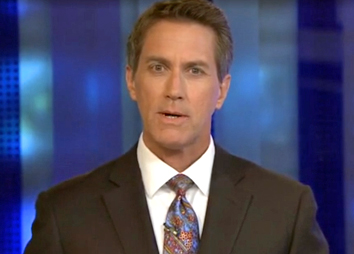 Eric Halvorson, who lost his job at WISH-TV late last year after 32 years an anchorman and reporter, has been hired by the Kroger Co.
He will become public affairs manager and media spokesman for the Cincinnati-based company's Central Division on July 18, succeeding John Elliott, who is set to become CEO of Gleaners Food Bank of Indiana Inc. on Sept. 6.
The Kroger Central Division has 136 groceries, 114 pharmacies and 77 gas stations in Indiana, Illinois, Missouri, Ohio and Michigan.
Halvorson was lead anchor at WISH when he left the station in early October at age 57. The station decided not to renew his contract for undisclosed reasons.
At the time, Halvorson said he suspected WISH officials didn't want to pay him what a 32-year television news veteran typically commands or didn't want to deal with all the vacation time he had accumulated.
The station also made numerous personnel changes last year after it lost its affiliation with CBS.
"I'm going to call myself collateral damage from the CBS departure," Halvorson said.
Halvorson, a Butler University graduate, joined WISH as a reporter in 1983. He served stints anchoring the Daybreak morning newscast, the noon newscast and the 5 p.m. newscast before landing the evening newscasts in 2004.
Since leaving WISH, he has worked as an adjunct professor at UIndy and has been producing a documentary for WFYI-TV for the state's bicentennial.
Please enable JavaScript to view this content.