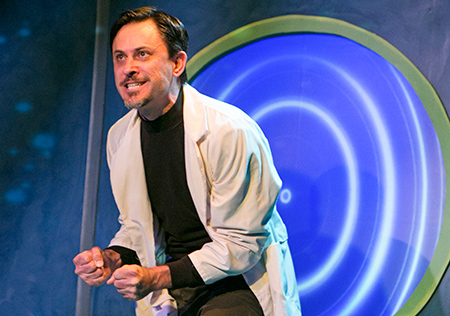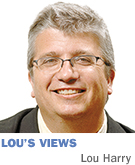 I've had two experiences with isolation tanks, the briefly-in-vogue experimental orbs in which you float in the dark with your senses denied all input.
I won't go into details. Suffice it to say that I emerged from one experience with my sight and hearing briefly heightened and my mind clearer. But the second trip freaked me out a bit. When friends asked if they should try it, I had to mitigate my recommendation.
Happily, I have no reason to mitigate my enthusiasm for Tom Horan's "Acid Dolphin Experiment," having its world premiere at the Phoenix Theatre (through Aug. 14).
An unconventional play about an unconventional scientist, "Acid Dolphin Experiment" takes us into the mind of Dr. John C. Lilly, whose resume included extensive works combining the aforementioned isolation tanks and LSD (No, I won't comment here on whether I have any history with the latter). While doing his mind-altering flotation experiments, Lilly also tried to teach dolphins to talk.  

Horan makes clear early that this is no traditional biographical play. It jumps time, offers up characters from Lilly's hallucinations, and breaks the fourth wall with seemingly reckless abandon. Some of this is wildly funny—but it's funny with the purpose of taking us into Lilly's mind, which proves a really interesting place to be.
Accented with top-notch costume and hair design, the cast is across-the-board strong. Joshua Coomer is an appropriately obsessive Lilly with a quartet of supporting cast members playing everyone else, including figments (perhaps) of his imagination and, yes, dolphins. 
I suspect Horan will be diving in after this production wraps up for a bit of doctoring before the play hits other theaters (which I hope it will). There are side trips that might be trimmed and scenes that go on just a bit too long. And the decision not to explain what exactly a sensory-deprivation tank is until the final monologue is likely to confuse those who haven't taken a dip or seen "Altered States." But these are relatively easy fixes.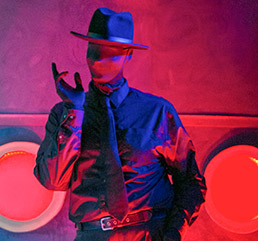 As it stands, what the play does exceptionally well is create its own narrative vocabulary early—that's a fancy way of saying it tells its story in its own unique way. And the show's set and lighting designers somehow manage to keep pace with Horan's imagination. At no time did I feel budget or talent limited the show's wild ambition.
For the record, most world premieres at the Phoenix are part of the National New Play Network, which assists a series of productions of select new works across the country. "Acid Dolphin Experiment" isn't part of that program. Instead, it's an only-in-Indy (so far) original. As such, it's an even more impressive achievement. "Acid Dolphin Experiment" is the strongest, most original world premiere I've seen in Indy in years. I encourage you to take the trip.•
__________
This column appears weekly. Send information on upcoming arts and entertainment events to [email protected]
Please enable JavaScript to view this content.