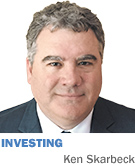 Dollar Shave Club, an internet startup formed just five years ago, has cashed in for $1 billion—selling its business to Unilever, the European consumer products giant.
Dollar Shave Club began with the simple idea of undercutting the high price of razor blades. The business took off in 2012, when company founder Michael Dubin posted a comedic YouTube video that poked fun at shaving. The video went viral, and within 24 hours the company was inundated with 12,000 orders.
Why did Unilever pay $1 billion for Dollar Shave Club, and what does this transaction say about the fate of other consumer brands?
One premise is that the giant consumer brand companies have relied too heavily on cost-cutting to deliver earnings and their failure to innovate means they have to acquire these upstart businesses that are gaining traction with consumers.
Dollar Shave Club caused disruption in the high-priced razor industry, and was able to capture 8 percent of the market with its subscription service that sells blades for as little as $3 per month.
Consider that Procter and Gamble paid $57 billion for Gillette in 2005. To sell its products, Gillette has factories, research and development, distribution centers, salespeople, and marketing costs. Yet Dollar Shave Club gets its razors cheaply from a South Korean supplier, uses Amazon Web Services to handle its orders, and outsources its distribution to a company in Kentucky. Gillette, still the No. 1 razor brand, saw its market share fall from 71 percent in 2010 to 59 percent in 2015.
Still, from an investment perspective, there are qualms about the valuations being paid for these internet startups. Dollar Shave Club is expected to record revenue in excess of $200 million, but has yet to turn a profit from its more than 3 million subscribers. So while sales growth has been impressive, Unilever is still paying five times sales for an unprofitable business.
The New York Times made an interesting observation. At a time when America is struggling with inequality issues, the winnings in these successful internet businesses are accruing to a small group. Privately held Dollar Shave Club has only 190 employees; a $1 billion value is equivalent to $5 million per employee. Dollar Shave was funded by $160 million in venture capital, with a few venture firms netting 10 times their original investment on the sale to Unilever.
Consider, too, Facebook, whose $355 billion market value is achieved with 15,000 employees, a value of over $23 million per employee. Whereas an "old economy" company like Wal-Mart has 2.3 million employees, with each accounting for only $100,000 of its $228 billion market value.
Time will tell whether Unilever overpaid. The Harvard Business Review notes that, for $1 billion, Unilever—whose market value is $131 billion—gets an entry into the internet marketing industry and removes a disruptor. This might be the beginning of a fundamental shift in the way consumer products are sold.
In the end, whether you are buying businesses or buying stocks, Warren Buffett said it well in 1999: "The definition of investing is simple but often forgotten: Investing is laying out money now to get more money back in the future—more money in real terms, after taking inflation into account."•
__________
Skarbeck is managing partner of Indianapolis-based Aldebaran Capital LLC, a money-management firm. Views expressed are his own. He can be reached at 818-7827 or ken@aldebarancapital.com.
Please enable JavaScript to view this content.