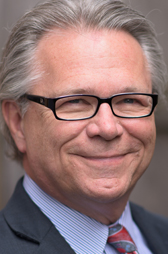 Chuck Williams
Chuck Williams, the former longtime Indianapolis market manager for Radio One Inc., has been hired to fill the same position by competitor Emmis Communications Corp., officials at Emmis announced Tuesday morning.
Williams takes over the job of senior vice president and Indianapolis market manager immediately, Emmis said.
Charlie Morgan, who previously held the position, was named senior vice president and market manager of Emmis' station cluster in New York. Morgan had been serving as interim manager in New York, but Emmis officials made the appointment official on Wednesday. 
Morgan took on the New York position in January after filling the Indianapolis job since 2009.
Williams, 60, said he looks forward to continuing to work with Morgan.
"I couldn't be more excited," Williams said in a written statement. "I have long been an admirer of the Emmis culture, their people and their unfailing pride and leadership in the Industry and their communities."
In Indianapolis, Williams will oversee Emmis stations WYXB-FM 105.7, WIBC-FM 93.1, WLHK-FM 97.1, 1070-AM and 107.5-FM The Fan, as well as statewide news service Network Indiana.
After 11 years with Radio One Indianapolis, Williams was fired in March and replaced by radio industry veteran Deon Levingston.
Radio One's local stations are WTLC-AM 1310, WTLC-FM 106.7, WHHH-FM 96.3, WNOW-FM 100.9 and Telemundo Indy Television Network.
Williams experienced a surprising exit from Radio One, where he was affectionately called a "blue-eyed soul brother," and described as "a person who believes in team building and who really listens" by late Radio One on-air icon Amos Brown.
"We've competed against Chuck throughout his career and always viewed him as a gifted, high-integrity leader uniquely positioned to build on our foundation of success in Indianapolis," Emmis President Pat Walsh said in a written statement. "We are thrilled he's agreed to lead our team in Indianapolis. With his deep knowledge of the Indianapolis radio market and the advertisers it serves, we expect him to jump right in and assist our talented team continue to grow and prosper."
Emmis owns 19 FM and four AM radio stations in New York, Los Angeles, St. Louis, Indianapolis, Terre Haute and Austin, Texas.
Emmis shares were up 9 cents Tuesday morning, to $3.96 each.
Please enable JavaScript to view this content.