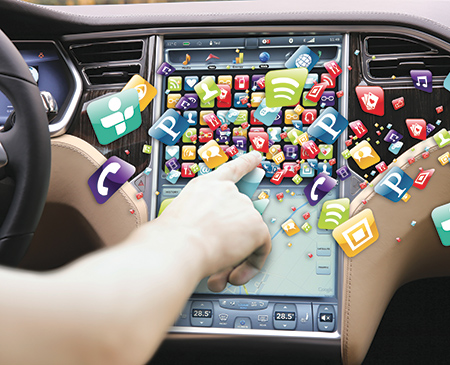 The car dashboard, once the exclusive infotainment domain of traditional radio, is becoming a battleground where divergent companies and their wares fight for the attention of drivers and passengers.
Carmakers such as BMW, Chevrolet, Ford, Hyundai and Tesla are unleashing automobiles with increasingly expansive dashboard displays that let riders access myriad apps and talk and text through mobile phones hands-free via wireless connections.
"That thing with a knob and [station] pre-sets—the old in-dash radio—is going away," said Scott Uecker, a University of Indianapolis communications instructor and general manager of WICR-FM 88.7.
Time spent listening to radio is already dropping steadily, and if in-car listening tanks, radio could lose lots of listeners—and advertisers.
"Everybody is looking at this issue right now," said Robert Unmacht, a partner at iN3 Partners, a Tennessee-based investment banking consultancy focused on broadcasting and technology. "Without car listening, there is no radio industry.
"In-office listening has already been decimated by the internet and in-home listening is long gone to cable TV and the web," he added.
According to New York-based Nielsen Media Research, time spent listening to radio among people 12 and older decreased 35 percent from 2007 to 2015, to less than 14 hours.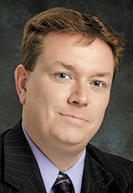 Uecker
Industry experts said as much as two-thirds of radio listening has traditionally occurred in automobiles. And even with the increased technological options in cars, Nielsen's ratings still show listening surges 25 percent to 35 percent during morning and evening rush hours.
But that could be changing.
A traditional car radio ranked No. 7 on the list of entertainment/information features sought by new-car buyers in the United States—behind a touch screen for entertainment, navigation and vehicle information; Bluetooth hookup for mobile phones; high-speed wireless internet connection; and a port for an MP-3 player—according to a recent survey by IHS Automotive, a division of global research firm IHS Markit.
The rapid spread of smartphones, technology experts said, has fueled the demand for more offerings in cars. The number of people with a smartphone has grown from 10 percent in 2009 to 76 percent in 2015, according to Edison Research.
"It used to be that traditional radio was merely concerned with things like satellite radio, iPods and music services like Pandora," Unmacht said. "If that isn't enough, now the radio industry has to compete with the ease of the use of a mobile phone in the car. And when you're talking on the phone, you're not listening—or at least paying attention—to the radio."
Longtime New York-based radio analyst Mark Ramsey warned that people in cars have been listening to radio as much as they have only because, until recently, there were few good alternatives.
"Those habits are sticky because there is no simple, easy, elegant and superior disruptive force breaking those habits," Ramsey said.
But in-car platforms like those recently rolled out by Google and Apple "enable access to all the essential information and entertainment consumers use during the hours when they are not in their cars," he added.
That includes streaming services such as Pandora and Spotify as well as independent radio mini-platforms like TuneIn and iHeartRadio, where station alternatives number in the thousands.
"Plus, and this is important, functionality to solve location-specific problems every driver faces," Ramsey said. "Navigation, traffic, the location of the nearest gas station or restaurant, reminders to pick up your dry cleaning and so on.
"Broadcasters have been obsessed over the dashboard lately because they smell big trouble," he added. "But the trouble is much bigger than whatever [the industry] is sniffing."
Advertisers on alert
Drivers' changing habits have caught the attention of advertisers and media buyers, including Erin Theis of locally based Williams Randall Marketing.
"We've seen the radio ratings decline a bit, so it's something we're keeping an eye on," Theis said. "It's similar in some respects to the issue of the DVR for television. The landscape is changing and we want to keep an eye on that for our clients."
But traditional radio is still a big part of many ad campaigns, she said, and in-car listening is "a pretty huge" consideration in her radio ad buys.
Paul Brenner, an Emmis Communications Corp. executive focused on technology innovation, said the future of the automobile dashboard is one of three issues the radio industry is focused on—the other two being Federal Communications Commission policies and attempts to get FM radio chips in mobile phones activated.
Emmis owns stations in several markets, including Indianapolis stations WYXB-FM 105.7, WIBC-FM 93.1, WLHK-FM 97.1, 1070-AM and 107.5-FM The Fan and statewide news service Network Indiana. Emmis has also been a driving force in forming an industry coalition to advance radio technology and make it accessible through mobile phones.
Brenner is president of NextRadio/TagStation, which provides terrestrial radio and enhanced digital content to mobile devices. He said dozens of NextRadio staffers spend countless hours a week working on the dashboard conundrum.
"Part of the challenge is, each automaker has a different approach to the dashboard," he said.
Seeking input
One challenge the NextRadio staff is working on is making sure the AM/FM radio remains front and center in touch-screen infotainment systems.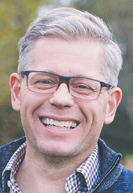 Brenner
It's a good sign, Brenner said, that automakers over the last three years have started to ask radio operators for ideas about how to integrate radio into dashboards.
But carmakers are also soliciting input from technology and software firms such as Apple and Google. Apple recently rolled out Car Play, and Google has developed Android Auto to give drivers and passengers wide-ranging access to their phone apps.
"The [radio] industry sees this as a challenge because they're going up against companies that have a lot more capital and scale when it comes to apps," Brenner said.
Already, he admitted, "radio is more difficult to find in the car. We're hearing that from some drivers. It's our job to make sure the radio is part of the next generation of dashboard."
Despite the trend, Theis, the media buyer, remains bullish on radio. She said its overall reach—90 percent of Americans continue to listen to radio on a weekly basis, according to Nielsen—and its "localism" still make it appealing to a broad range of advertisers.
And the app-based automobile infotainment center of the future could play to NextRadio's strength.
"This industry has been here before," Uecker said. "They said television was going to kill radio in the 1930s, '40s and '50s. Then they said cassette tapes and CDs would kill it in the '80s and '90s, and just a decade ago it was MP-3 players that were going to be the death of radio.
"If there's been one common thread with radio, it's that it's survived every market fragmentation. If we continue to make radio accessible, whether through an app in an in-dashboard system or through a mobile phone, people will listen."•
Please enable JavaScript to view this content.