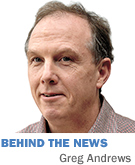 For years, Jeff Smulyan has been an unwavering voice of optimism in American radio, even as the proliferation of mobile devices, streaming and digital-advertising alternatives chipped away at its once-fortress-like business model.

"I'm upbeat because I think this industry is ready to turn the corner, and Emmis is turning the corner," Smulyan told Wall Street analysts in 2006—a message he has repeated with various degrees of fervor over the last decade.

Until now, that is. Suddenly, it is Smulyan, the 69-year-old CEO of Emmis Communications Corp., who is talking down the company's prospects, at least in the short term, in hopes of winning shareholder approval for his latest attempt to buy out other shareholders and take the company private.

Smulyan on Aug. 18 rolled out his $4.10-per-share offer, which values Emmis overall at about $50 million. Smulyan, who currently owns 13 percent of the shares, expects other directors and top brass to join the buyout, which is being financed by Falcon Investment Advisors.
Smulyan
It's not an eye-popping price. While it represents a 25 percent premium to Emmis' average closing price over the prior 90 days, it is just a 3 percent premium to where the stock closed the day before the deal was announced.

Predictably, investors already are howling for a higher offer. Typical was Tim Stabosz, a LaPorte city council member who owns 150,000 shares, who told IBJ, "I am disappointed and hurt by this offer, and I'm going to fight this with everything I have."

But in an interview with IBJ, Smulyan said calls for a higher offer are part of the "theatrics" that follow any management-led buyout proposal.

"When we make the offer, we always know people are going to say it is wildly undervalued. We get that," he said.

Smulyan figures word of the buyout proposal must have leaked—causing a run-up in the value of Emmis shares that made the premium appear less robust than it was.

At the same time, he said, challenges are tempering the outlook for the radio industry—which is mature and stable but lacks the growth that revs up public company investors. He noted that all 15 Wall Street analysts who used to cover radio companies decamped years ago.

Smulyan said Emmis eventually will get a lift from the dynamic-pricing-software firm Digonex, which it bought two years ago. He calls the company—which compiles sales data for clients and adjusts prices up or down to maximize profit—groundbreaking. In the future, he said, "we believe all inventory will be priced dynamically, whether it is advertising, tickets or retail goods."

He's also bullish on NextRadio, which brings terrestrial radio to the smartphone, capturing FM signals via a chip that's in all phones but is deactivated by some carriers. The stations are accessed through the NextRadio app, which provides enhanced digital content, including the opportunity to buy songs and concert tickets—all without the heavy data usage and rapid battery depletion that come with streaming.

"It's really about making radio portable again," Smulyan said, something the industry lost when the hundreds of millions of Sony Walkmans consumers bought in the 1980s and 1990s were supplanted by the iPod and other mobile devices early in this century.

Yet Smulyan said NextRadio—which, seven years into its development, only recently began selling advertising—and Digonex are not on the cusp of contributing profit.

"Those are long-term propositions," he said.

Industry observers say the radio industry's recent decades of woe likely will work to Smulyan's advantage as he launches his third attempt to take Emmis private. Earlier buyout offers—in 2006 and 2010—ran aground amid investor opposition.

The investors who fought those deals likely wish today they had clammed up and taken the money. Adjusted for a recent one-for-four reverse stock split and a $4 cash dividend the company paid in late 2006, the 2006 price was $45 a share—more than 10 times the current offer. The 2010 offer was $9.60 per share.

Radio continues to have more going for it than some observers realize, said Michael Bergner, who runs the Bergner & Co. media brokerage in Boca Raton, Florida.

"Short term, it is going to be a struggle, but radio is quite resilient, actually," he said. "When the advertisers start telling the radio stations that their advertising is just not working, then I will tell you radio is in trouble. But that is not happening."

Still, he said, the battered investors who plowed money into radio companies should realize by now that they need to temper their expectations. He predicted Smulyan will succeed this time around.

"I think everyone has gotten the memo now," he said. "If you get a nice, fair offer on the table, let's not be greedy."•