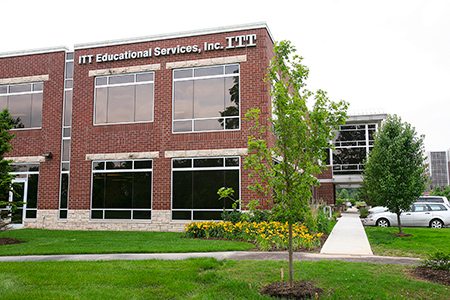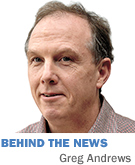 Expect the turmoil to continue in for-profit education following the demise of one of its biggest players, Carmel-based ITT Educational Services Inc., which had been in business 50 years and had 40,000 students.
The company shut down its 130 ITT Technical Institutes in 38 states on Sept. 5—driven under by federal sanctions, including a prohibition against providing financial aid to new students. The government said it tightened the screws because it had "significant concerns about ITT's administrative capacity, organizational integrity, financial viability and ability to serve students."
In short, ITT was under unprecedented scrutiny over whether its expensive diplomas (a two-year associate's degree ran some $45,000) were leaving students awash in debt while failing to properly prepare them for gainful employment.
That question will continue to hang over other players in the for-profit industry, including Indianapolis-based Harrison College, which has 3,000 students at 11 Indiana and Ohio campuses, as well as out-of-state operators with significant operations here. Those include Pittsburgh-based Education Management Corp., which operates Brown Mackie College and the Art Institute of Indianapolis.
The most immediate threat: The primary accreditor for for-profit schools, the Washington, D.C.-based American Council of Independent Colleges, is under scrutiny by the Obama administration for lax oversight and is fighting to avoid shutdown.
Even without that looming threat, the for-profit education companies had plenty to fret over, including tumbling enrollment driven in part by increasing concern among students about their value proposition. ITT had shed more than 30,000 students since 2011.
Those declines have come against a backdrop of falling enrollment in higher education overall. Total enrollment has fallen every year since 2010, leaving nearly 1 million fewer students on college campuses.
In the scramble for students, for-profit schools have seen one of their key differentiators disappear, higher education observers said.
"Part of the reason proprietary schools have flourished—it's come with a price tag—but they have been willing to rearrange their schedules to accommodate the complicated schedules of adult learners," said Teresa Lubbers, Indiana's commissioner for higher education.
Lubbers said community colleges like Ivy Tech and private universities like Indiana Wesleyan now do a better job serving those students.
Brad Safalow, CEO of PAA Research and one of the first analysts to foresee ITT's collapse, said for-profit schools are feeling pressure from all sides.
"I think when you look at the higher education space overall, there's weakness in demand for ALL institutions. Students have grown incredibly leery about taking on debt and, as a result, demand has declined and there's significant tuition price deflation," he said in an email.
"Now you have a situation where there's extensive excess capacity in the system and traditional higher education institutions can offer similar programs (particularly online) at lower price points with better outcomes. It's a simple case of supply and demand, really, and the for-profit education industry in many respects is collateral damage."
Another challenge for for-profit schools is avoiding getting swept up in the negative headlines, which can cause consumers to paint the entire industry with a negative brush.
While many schools are expensive and have high dropout rates—a combination that can leave students with few job prospects and devastating debt—some do offer strong programs that serve students well.
A case in point is Harrison College's associate's degree nursing program, which boasted a licensure pass rate of 94.3 percent over the past four years. That's better than any other for-profit school in Indiana and substantially higher than the average for public institutions (87.8 percent) and not-for-profit schools (83.3 percent).
The same could not be said for ITT, which in recent months had been winding down nursing programs at three campuses. ITT nursing students accumulated passing rates of 52 percent in Merrillville, 57 percent in South Bend and 71 percent in Indianapolis from 2012 to 2015.•
Please enable JavaScript to view this content.