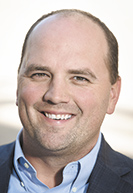 Fadness
Like elected officials in other communities throughout the state, Fishers Mayor Scott Fadness is millions of dollars short when it comes to funding road projects.
He would like to repave roads every 15-20 years, but the budget has only enough money to do it every 30 years.
But Fadness believes he's found a stable funding solution in the excise surtax and wheel tax, which cities with a population of at least 10,000 are now allowed to impose under legislation the Indiana General Assembly passed this year.
So far, 10 of the 76 eligible cities have elected to impose the tax, and more are expected to join the trend unless lawmakers approve a plan in 2017 that provides a stable and long-term funding solution for roads.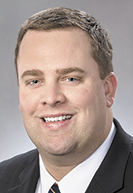 Gould
"Every mayor that we talked to all across the state … it always comes back to, 'When are our roads going to be fixed?'" said Brian Gould, government affairs director for the Indiana Association of Cities and Towns.
Most of the communities implementing the tax are in the northwestern corner of the state, and all but one—Fort Wayne—are in one of the 40 (of 92) counties that don't already impose a wheel tax.
The taxes are flat fees car and truck owners pay as part of their vehicle registrations and can generate millions of dollars annually for local governments to spend on street paving and maintenance.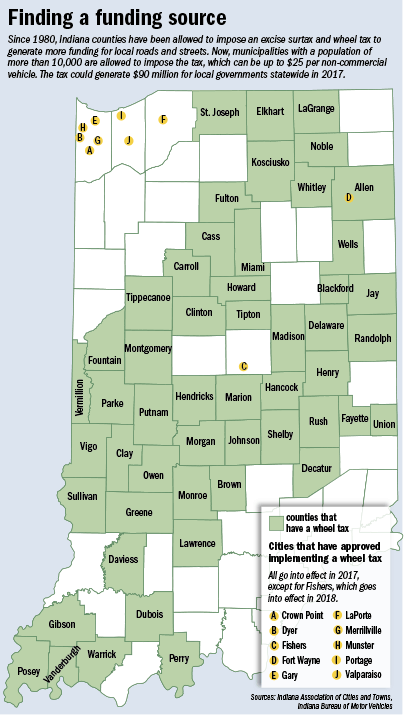 The excise surtax applies to non-commercial vehicles and can cost up to $25 per registration, while the wheel tax can be as much as $40 for semitrailers, trucks, buses and recreational vehicles. Public officials generally refer to both as a wheel tax.
IACT estimates that communities will collect $90 million from the tax in 2018, and Fishers alone is expected to receive $2.16 million. That's money local officials say is desperately needed.
Local governments did receive some financial support this year when the state released more than $500 million in local option income tax revenue it had been holding back in case a future downturn depressed income tax revenue. The Legislature required that 75 percent of the released funds be spent on road and bridge infrastructure.
But that was just a one-time boost.
"You really need a comprehensive, long-term fix," Gould said. "Something's gotta be done."
Most of a community's road budget comes from the motor vehicle highway and local road and street funds. In addition to construction projects, the money covers costs like snow removal, curb repairs, landscaping maintenance and pothole filling.
And funding isn't going as far as it used to, as the prices for improvement projects increase.
Fadness said the city spent $1 million on road paving in 2013, but could have used $2.7 million. In 2016, $1.95 million was budgeted for paving, but the city needed $3.8 million.
"The current funding formula is not meeting their needs," Gould said. "A lot of the funding sources that go into this formula have not been increased for decades."
Waiting on the state
Roads are expected to be a major point of discussion in the upcoming legislative session, but officials say it's hard to predict the outcome.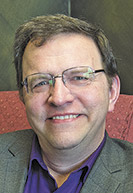 DeBoer
Larry DeBoer, a Purdue University professor who has researched the wheel tax, said it's possible a lot of cities will wait to see what happens during the session before making a decision about the wheel tax. Cities have until June 30 to vote on the tax in order to begin imposing it in 2018. The deadline for 2017 has already passed.
If a flurry of communities adopts the tax after the session, DeBoer said, it would signal that local officials didn't think the state did enough to solve the problem.
All of the 10 cities that have already taken action imposed the maximum allowed amounts. Although city councils are allowed to amend the rate, it doesn't seem likely they will reduce it.
"You gotta think up a reason to do something less than that," DeBoer said. "Road maintenance is expensive. While the surtax and wheel tax is extra revenue, it's not that much extra revenue."
The Fishers City Council approved the tax unanimously last month—despite several members expressing reservations about asking residents for more money—but the decision hasn't gone over as smoothly elsewhere.
In Portage, the council narrowly approved it 4-3 and hundreds of residents—most opposing the tax—showed up at the meeting, which was held in a high school auditorium to accommodate the crowd.
The vote was also close in Fort Wayne, Valparaiso and Crown Point.
Fort Wayne is the only city, so far, that's in a county that already has the wheel tax—and the county-wide fee isn't going away. Allen County voted in September to extend the tax through 2029. It had been set to expire in 2017.
'Not a local issue'
One benefit of the tax, which about 70 percent of Hoosiers already pay, is that it's easy to estimate how much a municipality will collect because it's a fixed rate based on vehicle registration data. It doesn't fluctuate as much as revenue from the gas tax.
But the downside is that it's charged only to residents with registered vehicles in that community. So, non-residents driving through the city or working there aren't contributing.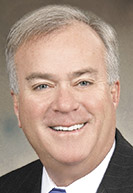 Cook
That's the reason Westfield Mayor Andy Cook doesn't support the idea. He readily agrees that the road funding formula needs to be updated but said it isn't fair for only Westfield residents to pay for road improvements that also benefit everyone driving through.
His city of 36,850 regularly sees out-of-town traffic flowing to Grand Park Sports Campus, which attracted more than 1 million visitors last year.
"I just think it's a statewide issue," Cook said. "It's not a local issue."
He isn't alone in his decision. Other Hamilton County cities, including Carmel and Noblesville, also aren't considering the tax, even though the county doesn't have a wheel tax. It previously imposed the tax, but officials rescinded it in the 1990s.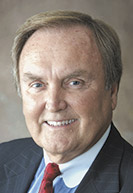 Dillinger
Hamilton County Commissioner Steve Dillinger, who was in office at the time, said the county initially collected it because other road funding sources didn't exist, and officials were struggling to keep up with paving.
"Our road conditions were just deplorable. There just wasn't any money," Dillinger said. "People did not really object to it too much because the roads were falling apart, and they wanted them fixed."
But county officials promised that, once they were caught up and roads were in better shape, the tax would be removed.
The county doesn't need the tax today, Dillinger said, because it's been able to pay for projects without it.
"Our roads are the best roads in the state," he said. "I think we are in excellent shape, personally."
While Cook doesn't want to impose a wheel tax on residents, he does admit the city needs additional road funding. He's waiting to see what happens at the state level before reconsidering, though.
"There is no larger asset that the state or the locals own than our roadways," Cook said. "And the people want them smooth, and they want the snow removed."•
Please enable JavaScript to view this content.