Serial entrepreneur Scott Jones and his wife, Vee Lee, are launching a mobile-apps business soon, one aimed at small firms unable to shell out big dollars for digital real estate on consumers' smartphones.
Jones, a 56-year-old Indiana native who primarily resides with Lee in Hawaii these days, told IBJ that the new business is called AppHappens, and the couple expects a soft launch on Monday, with a full rollout within the next few weeks.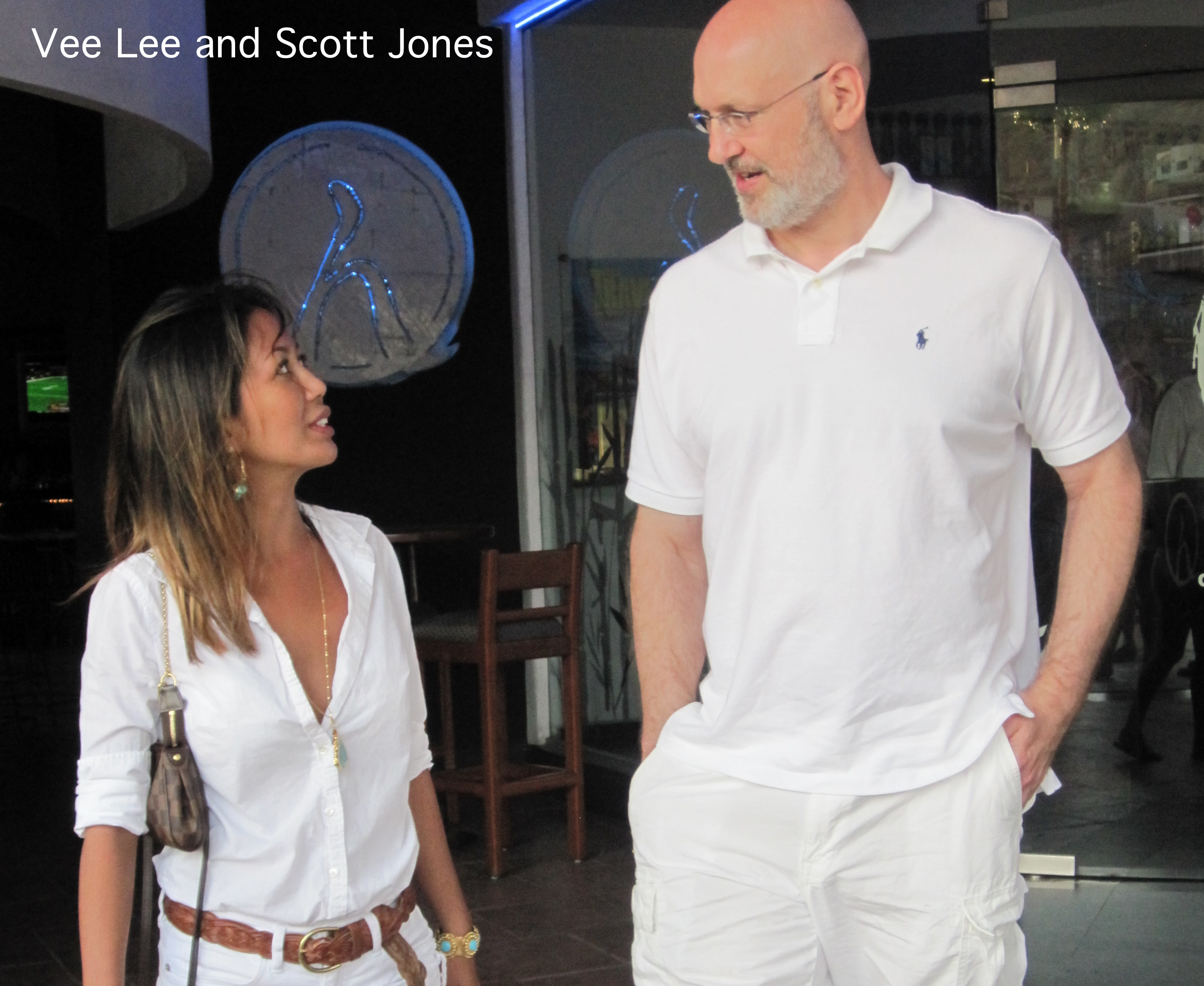 AppHappens will be a division of Carmel-based Eleven Fifty Consulting, the for-profit software development shop Jones co-founded in 2014 in tandem with not-for-profit coding bootcamp Eleven Fifty Academy.
Lee, a software developer, is CEO of the company. "I believe this will give small business owners a new way to communicate and engage directly with their customers," Lee said in a text to IBJ.
AppHappens is a subscription service that gives clients a continually updated, branded smartphone application for engaging their customers. It's an alternative to buying a fully-customized app, Jones said, which can cost tens of thousands of dollars upfront and require technical wherewithal to maintain. 
"There's a lot of mom-and-pop businesses—like restaurants, spas, nail salons, beauty parlors, barber shops—that have websites," Jones said, "but they're not really properly represented by apps."
The business falls in the mobile-apps-as-a-service, or MAaaS, industry, and other players in the space include Fishers-based Bluebridge Digital. Bluebridge targets universities, churches and tourism bureaus with its app subscriptions.
Jones said the firm is still finalizing the pricing model but suggested it could cost between $100 per month to $500 per month. In exchange, clients can get an app that allows customers to track rewards, set appointments, get location-based notifications and more.
Jones said he's often seen vendors create mobile websites for small businesses and then shoehorn them into an app. But he said the user experience is substandard compared to native apps, which are written for a specific platform.
"To give a good performance, you've got to go native," Jones said. "If you have delays of fractions of a second—and certainly a few seconds—it is death to the user experience."
The number of mobile apps has exploded in recent years with the proliferation of smartphones, but the marketplace has gotten crowded as a result.
According to a September report by digital-media tracking firm ComScore, the Facebook, Facebook Messenger and YouTube apps are the three most visited apps. And most people spend just under half their app time using just one app. "Most of smartphone users' time spent on apps is concentrated within their top few apps, which favors the biggest internet players, making it hard for new apps to break through," the ComScore report said.
That doesn't necessarily spell doom for small businesses launching mobile apps, if they can incentivize people to download their apps and they offer features that ultimately generate business. But it does illustrate the ease at which people can abandon forgettable apps.
AppHappens is the latest business venture for Jones, who made a fortune developing and selling a widely used version of voicemail. 
Jones has had hits and misses in his career—including music-identification technology firm Gracenote, which he sold to Sony for $260 million in 2008, and ChaCha, a human-powered search company that shriveled in recent years despite drawing in $82 million in venture capital.
Editor's note: This story has been corrected to reflect the correct amount of venture capital raised by ChaCha.
Please enable JavaScript to view this content.