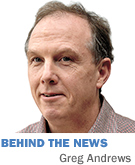 Angie's List Inc.'s early October press release announcing the departure of board members John Chuang and Steven Kapner had a cordial tone, with a quote from Chuang about his continued faith in the company and one from CEO Scott Durchslag thanking the pair for their contributions.
So investors would be excused if they were oblivious to the fact the changes followed an aggressive behind-the-scenes push by the Washington, D.C.-based activist shareholder Vajra Asset Management to get the two to quit as part of a shrinking of the board that markedly increased activists' clout.
With Chuang and Kapner stepping aside, the board reduced its size from 12 to 10 and named veteran media and internet executive Tom Evans as chairman.
The changes boosted the influence of the New York-based activist investor TCS Capital Management—which after pushing unsuccessfully last fall for Angie's List to negotiate its sale reached a settlement with the company this spring that gave it three board seats, with one of those going to Evans.
TCS owns 10 percent of the company, and Vajra has 9 percent. While Vajra has none of its own board seats, it clearly sees Evans' ascent as a big upgrade.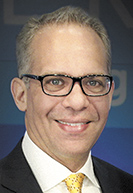 Brodsky
"We wholeheartedly approve of the appointment of Mr. Thomas Evans as Chairman of the Board, an experienced and pragmatic business leader," Vajra Managing Partner Michael Brodsky wrote in an Oct. 13 letter to the board.
He said "our advocacy appears to have led" to both exits, and he praised eliminating their seats, saying "oversized boards often lack sufficient accountability and make poor decisions."
Brodsky had argued that Chuang and Kapner, both top executives of the Boston-based marketing staffing firm Aquent, should step aside because they had pledged nearly all their 20 percent stake in Angie's List as collateral for a $27 million loan.
The company shouldn't allow such pledges, Brodsky argued, because they place shareholders at undue risk—exposing Angie's List to a scenario where the lender could seize the collateral and dump it at fire-sale prices.
Based on the stock's typical volume, "a forced liquidation … would take more than 34 trading days of continuous selling—placing extreme negative pressure on the Company's share price with potentially disastrous consequences," Brodsky told the board in a July letter.
Chuang had been on the board 20 years, and Kapner eight. Their departures eliminate the final two directors who were on the board before the company filed to go public in August 2011. The longest-tenured now is Silicon Valley entrepreneur Mark Britto, who joined in September 2011, followed by IBJ Media co-owner Michael Maurer, who joined the following February.
It remains to be seen how the recast board might affect Angie's List's long-term performance—or its willingness down the line to consider a sale.
TCS had been sharply critical of the Chuang-led board's rejection of buyout overtures last fall from the parent of HomeAdvisor, one of the company's top rivals. But analysts say Angie's List's outlook brightened considerably with the hiring of former Best Buy executive Durchslag last September and his decision to drop the paywall in favor of a "freemium," tiered-pricing model.
Before it came down, Angie's List's website was getting 100 million monthly visitors, but 90 percent were nonmembers who bounced off. Opening up the reviews of service providers has caused traffic to surge. Over time, that's expected to lead to sharply higher revenue from service providers for ads and to buy customer leads.
"The business model is what these investors want to see," said analyst Blake Harper of Loop Capital in Baltimore. "The investors are comfortable with the moves that have been made with the board and the business model."
At the same time, he said, investors are uneasy about how Angie's List will perform during the transition, as membership revenue initially falls and efforts to boost service provider revenue take time to gain traction. He said that may help explain why the stock has swooned in advance of the company's Nov. 1 quarterly earnings release, falling since early September from $10.67 to $7.52.
In an interview with IBJ, Vajra's Brodsky stressed he's not the style of activist who seeks to wreak havoc. Quite the contrary, Vajra plowed $49 million into Angie's List shares because it believes the company has a promising future.
"We obviously put our money where our mouth is," he said. "We are highly hopeful and enthusiastic about the plan. Assuming it works, I think we are going to make a lot of money here."
While Harper also is keen on the new business model, he thinks Angie's List eventually will sell—in part because of the activist-investor involvement and in part because it would have a lot to offer a prospective buyer. Alluring aspects include its 10 million user-generated reviews, three million members (with credit card info on file), its 54,000 advertising contracts with service providers—and the fact that home services is a $400 billion market.•
Please enable JavaScript to view this content.