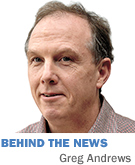 Now that Eli Lilly and Co. has weathered a harrowing string of patent expirations and restocked its product pipeline, it's facing a powerful new threat: downward pressure on prices, particularly in fields like diabetes where a host of rivals offer similar products.

The new environment was on stark display Oct. 25, when the company announced results for the third quarter that disappointed Wall Street. A key reason for missing expectations was the weak sales for Lilly's top-selling product, the insulin Humalog, which logged $641 million in revenue, down 9 percent from the same quarter a year earlier.

But it wasn't that Humalog had fallen out of favor. Quite the contrary. In the United States, sales by volume actually rose 10 percent in the quarter, but rebates and other discounting turned that into a 14 percent drop in revenue.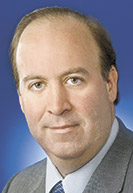 Conterno
"What are we seeing? Well, we are seeing two things," Enrique Conterno, president of Lilly Diabetes, said on a conference call after earnings were released. "Increased rebates across the board" and more sales flowing through less-lucrative channels like Medicare and Medicaid.

Analysts say the pressures are only going to intensify as pharmacy benefits managers like Express Scripts and CVS Health show increasing willingness to play drugmakers off one another, even excluding certain high-priced medications from coverage lists that have lower-cost alternatives.

Then there's the political pressure, which intensified in the wake of public outrage over repeated price increases for a variety of high-profile drugs, including the emergency allergy treatment EpiPen. The pressure is likely to escalate further should Hillary Clinton, who has frequently called out the industry, prevail over Donald Trump.

"We see increased pricing pressure for Major Pharma as we head into the elections and a probable Clinton presidency," BMO Capital Markets analyst Alex Arfaei said in a report.

Speaking on a conference call with executives of drugmaker AbbVie Inc., Goldman Sachs analyst Jami Rubin said: "There is tremendous concern in the marketplace about structural change to pricing."

Similar comments from drug company executives and analysts in recent weeks have rattled investors, contributing to a sizable drop in the share prices of many drugmakers and drug wholesalers. Lilly shares have been part of the swoon, dropping more than 12 percent since early October.

Not all the industry shifts are bad for Lilly. For example, Express Scripts, the largest PBM, favors Lilly's diabetes drugs to alternatives from Novo Nordisk and Sanofi. And CVS has picked Lilly and Boehringer Ingelheim's Basalgar, a recently approved rival to Sanofi's Lantus, over the original.

But it works both ways. Express Scripts left Lilly's new psoriasis treatment Taltz off its coverage list, for example, and analysts say that even when the Indianapolis company wins a coveted spot on such lists it often comes at the expense of price concessions.

The best way to avoid such hand-to-hand combat, of course, is by inventing groundbreaking medicines where competition is scarce or nonexistent—the exact strategy Lilly is pursing to get sales marching higher again.

The drugmaker had 2015 revenue of $20 billion, well off its peak of more than $24 billion in 2011, but some analysts believe revenue will swell beyond $30 billion by 2025.

"We continue to have strong momentum behind our innovation-based strategy," Lilly Chief Financial Officer Derica Rice said on the earnings call.

Six new Lilly products collectively garnered $507 million in sales in the latest quarter and are projected by Sanford C. Bernstein & Co. to generate annual sales of $9.7 billion by 2020.

And that's not even mentioning Lilly's stable of not-yet-on-the-market medications, which could have even more sales firepower.

The biggest wild card in the latter group is the experimental drug solanezumab, which might fundamentally halt the course of Alzheimer's for those with a mild form of the disease. Lilly is expected to release new data soon on a massive clinical trial that tested the drug on 2,100 patients.

Analysts are all over the map on what to expect. Some are pessimistic; others are forecasting eventual sales of as much as $7 billion a year.

Eli Lilly "is a pipeline-driven return-to-growth story … with a major potential turbo charger in the form of solanezumab," Sanford C. Bernstein & Co. analyst Tim Anderson said in a report.

BMO Capital Markets' Arfaei said Lilly might reap more than $6 billion from solanezumab and other drugs it is working on to treat the debilitating disease.

"Overall, we see Lilly as a leader in what is likely be the largest biopharma market of our lifetime," he said in a report.•