Should auto manufacturers be permitted to sell vehicles directly to customers?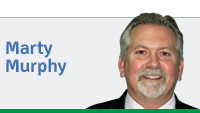 A loophole that allows some auto manufacturers to bypass auto dealers and instead sell directly to consumers is bad for Indiana. This needs to be fixed, otherwise the loophole would put the safety of Hoosiers at risk, drive up auto prices, and put tens of thousands of Hoosier jobs in jeopardy.
Indiana's auto dealers are needed now more than ever.
Over the next decade, automakers claim, their self-driving vehicles will be ready for the masses, autonomously cruising down our roads and highways, taking us to work and school while we lean back and catch up on e-mail or a good book.
Those vehicles will include innovative technology the auto industry has never seen.
But what happens when that technology has a dangerous glitch? That depends.
Most automakers will rely on their dealers to repair vehicles as they always have. But a growing number of new manufacturers might not and, in turn, leave their customers in a lurch.
Last month, Chinese-owned Geely Automotive announced plans to sell directly to consumers in the United States—one of around 200 Chinese companies also hoping to enter the U.S. market and bypass auto dealers.
These companies and their supporters describe this model as "free market" or "fresh competition."
But, in reality, this is the start of a dangerous trend. These companies don't have systems in place to help customers if something goes terribly wrong.
Where will Hoosiers go when the seatbelts that protect them and their families are recalled? Or what if the latch used to secure a child's safety seat fails? What if a manufacturer discovers its airbags were improperly installed, leaving us at greater risk for serious injury?
In every city and town, Indiana's auto dealers offer a layer of protection that is impossible for manufacturers to provide.
Dealers are a safety net for consumers. Allowing direct sales tears the net apart and creates a series of unintended consequences that would affect families across the state and damage our economy.
Direct manufacturers sales will threaten the livelihoods of more than 48,000 Hoosiers who have one of the high-paying direct or indirect jobs dealers create—jobs that cannot be shipped overseas.
Direct manufacturer sales will also drive up costs. Competition between dealers has traditionally kept prices in check. Automakers selling directly leave no room for negotiation and will also pass on more administrative costs to consumers as manufacturers will assume responsibility for all regulatory paperwork and the burden of financing and trade-ins.
Our state can also thank the more than 400 auto dealers for securing billions in state and local sales, income and property taxes that help pay for our infrastructure, police and fire departments, schools and teachers.
Dealers advocate for their customers—who also happen to be their neighbors. They are invested in their communities as successful small businesses—many of which have passed from generation to generation.
As we enter this next generation of the auto industry, a strong dealer franchise network is necessary to protect the people of Indiana.•
__________
Murphy is executive vice president of the Automobile Dealers Association of Indiana. Send comments to ibjedit@ibj.com.
Please enable JavaScript to view this content.