Should auto manufacturers be permitted to sell vehicles directly to customers?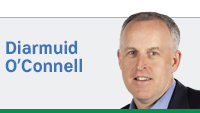 Since its founding in 2003, Tesla has been a pioneer and market leader in American-made, all-electric vehicles.
Starting with our first car, the Tesla Roadster in 2008, we have continued to innovate, releasing the award-winning Model S in 2012 and the Model X crossover in 2015. In the second half of 2017, Tesla will release the Model 3, a mass-market, long-range electric vehicle that will start at just $35,000. When we first showed the Model 3 earlier this year, we were overwhelmed by the public's reaction to it, having received more than 325,000 reservations in just over a week, despite doing almost nothing to generate that level of interest. Although we still have a long way to go to achieve our mission, Tesla has certainly been an American success story.
That is why it is surprising that we are again having a debate about whether the law should be changed in a manner that would prohibit Tesla from being able to freely operate in Indiana.
Unlike most car manufacturers, Tesla sells its vehicles direct to consumers instead of using a franchised dealer network. We strongly believe it is vital to sell directly because, among many reasons, we are in the best position to patiently educate our customers about the benefits of going electric, which is central to our mission to accelerate the shift to sustainable transportation. Our direct-sales model has been enormously popular among our customers, 98 percent of whom have said after buying from us that their next car will be a Tesla.
There is likely to be legislation introduced in 2017 that would prohibit the direct-to-consumer sales model and require that all automakers use the antiquated franchised-dealer. Similar bills have been introduced in previous legislative sessions and have failed without receiving a vote.
Automotive franchise laws were enacted decades ago to prevent a manufacturer from unfairly opening stores in direct competition with affiliated franchised dealers who had already invested time, money and effort to promote their businesses. In short, the laws were designed to protect a General Motors franchised dealer from competition from its sole supplier, General Motors.
Tesla has no, nor ever had any, franchise dealers anywhere. Instead, Tesla has always sold its vehicles directly to consumers, making such protections unnecessary and irrelevant.
Properly licensed as a vehicle dealer by the Indiana Secretary of State since 2013, Tesla is not operating through some kind of loophole in Indiana law. Instead, direct sales by manufacturers are expressly contemplated and permissible by Indiana law and it is absolutely clear that Tesla may sell direct to consumers.
To enhance our customer service footprint in central Indiana, we plan to open a vehicle service center in the Castleton area in early 2017. This is in addition to the Tesla showroom that has been operating in Indianapolis for several years.
Indiana has long recognized that its laws should support economic freedom, not stifle consumer choice and innovation. Current Indiana law expressly recognizes that Tesla's technology and business are welcome in the state and we call upon Indiana to make sure that remains intact.•
__________
O'Connell is the vice president for corporate development at Tesla. Send comments to ibjedit@ibj.com.
Please enable JavaScript to view this content.