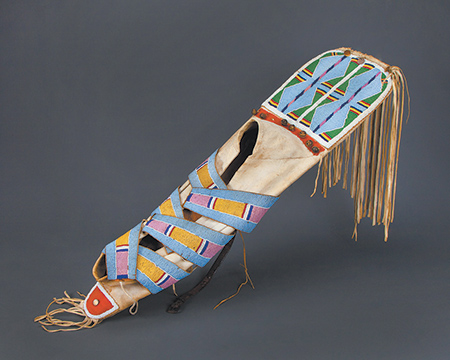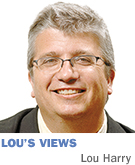 Feeling more like a new museum wing than a special exhibit, "Titan of the West: The Adams Collection of Western and Native American Art" (through Feb. 5) shows off a considerable percentage of the collection the Eiteljorg Museum of American Indians and Western Art acquired from the estate of Kenneth "Bud" Adams, former owner of the Tennessee Titans football franchise. 
With a bent for paintings and cultural artifacts, Adams, along with his wife, Nancy, amassed a collection that, in a surprise to the Eiteljorg team, was willed to the museum in 2013. (Read more on the back story at ibj.com.) While the museum wouldn't put a dollar sign on the collection, appraisers have placed it in the $15 million range. Adams is now in the company of the George Gund family, Helen Kersting and museum namesake Harrison Eiteljorg himself as one of the most important contributors to the museum's collection.
Apart from the title of the show, the Eiteljorg opted not to overplay the collector's sports connection. Instead, it shows off the work without fanfare, interspersing paintings with cases of native artifacts—including pots, baskets and garments. Of particular interest are cradles and cradleboards that combine the creative with the practical.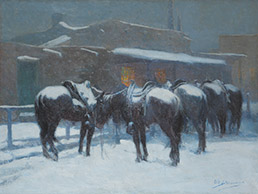 "Night of the Dance" by Oscar E. Berninghaus is one of the pieces featured in the Eiteljorg's "Titan of the West" show, which also includes native artifacts.
As for the paintings, Eiteljorg visitors might experience a bit of deja vu in front of Thomas Moran's "The Grand Canyon," which made a guest appearance in a museum show earlier this year that was dedicated to that natural wonder.
Adams clearly had an eye for drama, as evidenced by such paintings as Charles Schreyvogel's "The Messenger"—with its cavalryman firing at in-pursuit Native Americans—and Edward Borein's "Cowboy with Herd," in which the dust seems like it's going to fly off the canvas. Either piece could serve as a cover for a Zane Grey novel. (In fact, W.H.D. Koerner's "I can introduce myself," also on display, actually did serve as illustration for a magazine story by Grey.)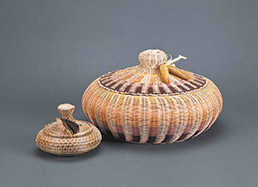 There's also rich implied narrative in Eanger Irving Couse's "Indian Lovers," with its melancholy pair in a canoe at sunset, and "Courtship," Henry F. Farny's depiction of a Hopi man and woman who seem in the midst of a flirtatious staring contest.
And of course, a collection of this size has to have its Frederic Remington. In this case, it's "A Buck-jumper," which should land a permanent display spot closer to its sculptural brother, Remington's "The Broncho Buster," which currently resides across the hall in another gallery. "Only those who have ridden a bronco the first time it was saddled, or have lived through a railroad accident, can form any conception of the solemnity of such experiences," wrote Remington. Not having done—and with no intention of doing—either, I appreciate Remington's skill in capturing the power of the action, with its airborne horse and rider frozen for a split second between brown earth and blue sky. (For a more cartoonish variation, make sure to check out Charles M. Russell's "Bucking Bronco.")
While this temporary show effectively showcases the scale of the Adams acquisition, the collection's real impact will play out over years as individual pieces are incorporated into the permanent galleries and into future thematic exhibitions.
For now, it's great to see an already culturally rich museum get richer.•
__________
This column appears weekly. Send information on upcoming arts and entertainment events to lharry@ibj.com.
Please enable JavaScript to view this content.