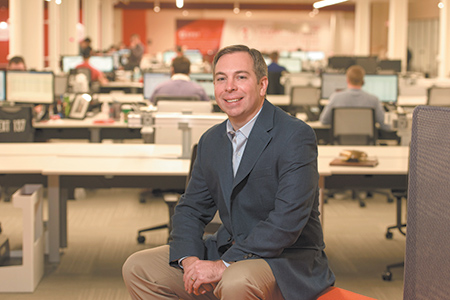 Chief Financial Officer
Spot Freight Inc.
A third-party logistics company on the rise, Spot Freight was named one of IBJ's fastest-growing companies. Since Andrew Krop joined Spot in 2014, the company has experienced growth of more than 200 percent, with revenue up from $21 million to $64 million and an improved profit margin. "We're processing hundreds of invoices a day and every one of them has to be 100 percent accurate," Krop said. "There's no such thing as billing a customer incorrectly and that being OK."
Education: Krop traces his interest in finance back to an eighth-grade mock stock market investment project. "At the time, I didn't really have a sense for what separated good companies from bad," he said, "but I did get very excited about watching the progress of my portfolio over the course of the year." His interest led to a bachelor's in finance and accounting from Indiana University.
The road: With Ernst & Young in Chicago, Krop was "thrown into the fire of working with companies facing significant financial distress … from coal mining companies, to auto suppliers, to manufacturers, etc., on up to some time working with Enron Corp." He went along with Ernst & Young's corporate finance practice when it was sold to Giuliani Partners (yes, that Giuliani), which was later sold to Macquarie Capital. He left that company to join the investment banking group at KPMG Corporate Finance before moving to Indianapolis to take the director of finance position at Spot, where he was promoted to CFO the same year.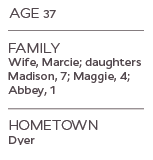 Major company achievements during his tenure: Since the end of 2013, revenue has grown more than 200 percent, while headcount has grown from around 25 to more than 70. The intern program is also bigger. "We run a robust intern program on the accounting side," he said. "We get them on-the-job, real-life experience. … They are doing real work. It helps us and it's good for them to be involved in a company that is growing."
Recent business challenge: Spot Freight is in the final stages of expansion and relocation to part of the former Jillian's restaurant space on South Meridian Street downtown. "In part of my role as jack-of-all-trades at Spot, I have been heavily involved in the lease negotiations, build-out and moving process, on top of all of my day-to-day tasks," Krop said.
Practical innovation: "I spend a lot of time with the two co-owners evaluating what makes sense on the technology side," he said. "We think of ourselves as a tech company. We're investing in ways to make the process more efficient, to be more connected with customers and carriers. We see that as the future of this industry." He's also a big proponent of training. "The better we can get our people to operate more efficiently and effectively, the more we can do."
Beyond the office: A former Evans Scholar, Krop now helps with fundraising for the organization, administered by the Western Golf Association, which offers scholarships to students who were golf caddies.
Downtime: "We like to travel," Krop said, but "at this stage, it's a lot of family time. When out of the office, it's home hanging out with kids."•
Check out more CFO honorees..
Please enable JavaScript to view this content.