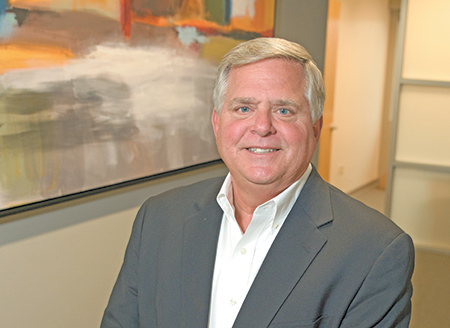 Chief Financial Officer
Becknell Industrial
Specializing in industrial properties, Becknell Industrial has transformed from a real estate investor and developer to a full-service real estate owner and operator. That transition has been facilitated by Matt Cohoat, who not only serves as CFO but also directs strategic planning for the company. Revenue has grown from $60 million in 2012 to an estimated $275 million.
Education: Bachelor's in accounting from Purdue University. "After four weeks of studying pre-dentistry," Cohoat said, "I walked out of a lab knowing I was meant for business, not looking at mouths."
The road: Beginning as an audit senior manager at Ernst & Young, Cohoat moved on to become controller/CFO of Duke Realty Corp. and president of Estridge Investments before joining Becknell Industrial five years ago.
The real deal: While working at Ernst & Young, Cohoat found himself attracted to real estate companies. "It suits my eye really well," he said, noting that "it's one of the simpler industries. It's pretty straightforward. We build buildings and lease them out. Of course, you can make everything as complicated as you want."
Major company achievements during his tenure: "Working with an excellent team, we developed a strategy for growth and integrated new processes for scalable and profitable expansion, leading to tripling our operations and assets under management to over $1 billion in the last five years."
Recent business challenge: "The availability of efficient and effective capital is a never-ending challenge for the real estate industry," Cohoat said. "My role is to stay diligent and adaptive in seeking and securing capital. In the past 12 months, we have implemented three different capital strategies to match with our current view of investment opportunities and economic trends."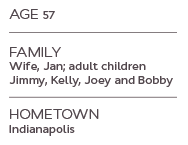 Management style: Cohoat believes in setting an example of working hard and serving the customer, whether internal or external, and emphasizing balance. He believes in "allowing your professional job to create the opportunities to have the best life possible when not working."
Mentor/inspiration: His parents … and Andy Griffith (he can quote dialogue from episodes).
Beyond the office: Cohoat serves as chairman of the board for Cathedral High School because, he said, of its mission of diversity and inclusion. "That takes providing financial aid to students from around the city. I happened to be one of those. It would have been very difficult for myself and my four brothers to go without people making donations. And that always stuck with me."
Go-to website: Bloomberg, "because of the need to understand what's going on in the capital markets."
Downtime: "I enjoy life," Cohoat said. "I just got back from four days in Nashville. I don't need to see a Bud Light for weeks."•
Check out more CFO honorees..
Please enable JavaScript to view this content.