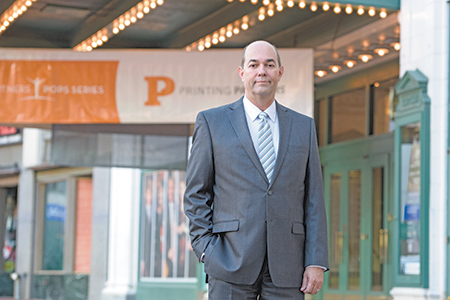 Vice President of Finance, Chief Financial Officer
Indianapolis Symphony Orchestra
The largest performing arts organization in Indiana, the Indianapolis Symphony Orchestra was emerging from difficult contract negotiations when Steve Hamilton joined in 2013. As part of a new senior management team, he helped guide the not-for-profit to balanced budgets and a decreased reliance on endowment funds.
Education: bachelor's in accounting from University of Kentucky ("Still and always will be a Big Blue fan.")
The road: A stint in public accounting with Coopers & Lybrand led to work in the catalog showroom industry with H.J. Wilson Co. Inc., then in accounting for Kentucky Fried Chicken. Hamilton moved to Carmel to become controller for AutoSource, then worked in various accounting and financial positions for Brylane Inc., which became Redcats USA. He retired in 2011. Temporarily.
Retirement years: During his alleged retirement, Hamilton worked on writing two not-yet-published books, traveled (including a medical mission trip to Haiti), and was drawn to volunteer work, especially in the local arts community. "I found myself busier than I had ever been," he said. He was lured out of retirement by job prospects at both the Indianapolis Museum of Art and the Indianapolis Symphony Orchestra.
A new broom: Hamilton arrived at the ISO—along with others new to the management team—just after messy contract negotiations led to a delayed season. His goals: Get the ISO on firmer financial footing, put plans in place to keep it there, and educate key stakeholders about the organization's finances, keeping them informed on how the ISO was doing in meeting goals and facing challenges. "I think we've achieved a tremendous amount of internal transparency and understanding of the financials by everyone, not just the finance staff and members of the finance committee of the board."
Major company achievements during his tenure: Growth in both earned income and annual fundraising as well as a smoothly negotiated multiyear contract with the ISO musicians, which was completed more than a year before expiration of the current contract. "With the labor strife at other major orchestras across the country frequently in the news, this was a major accomplishment for everyone involved," Hamilton said. "I believe the level of trust that has been nurtured between management and the musicians the past three years allowed this to happen in such a productive and timely manner."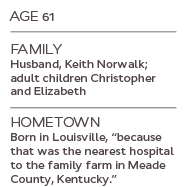 Recent business challenge: "We've had a lot of turnover in ISO staff the past couple of years in all areas of the company, including finance," Hamilton said. "I think the new people we have been fortunate enough to recruit and hire have been a great cultural fit and have brought new energy to the overall team." In addition, "cash management is frequently a challenge in the non-profit world. … Keeping everyone informed about the current finances helps ensure that everyone is doing what they can to increase revenues—both earned and donated—and control expenses so that we can be proper stewards of the support the community has provided to us. This allows us to continue to put a high-quality artistic product on the stage for everyone to enjoy."
Beyond the office: "It took me a while to be able to say no with conviction," said Hamilton, who served on the boards of Dance Kaleidoscope, the Phoenix Theatre, and Storytelling Arts of Indiana. "Now I have no problem saying no. I've dropped off most so that I can clean my slate a bit."
Go-to website: "I'm a news junkie. Always have been," he said, which leads him everywhere from USA Today to Drudge Report. "It's good to get a variety."
Downtime: Hamilton and his husband can frequently be found attending arts events in the Mass Ave area and elsewhere.•
Check out more CFO honorees..
Please enable JavaScript to view this content.