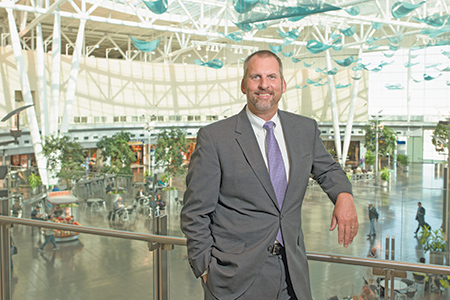 In 2007, Robert B. Thomson left the Indianapolis Airport Authority on good terms when a "once-in-a-lifetime opportunity" for equity ownership in the Frank Irish Co. came his way. So good were those terms, in fact, that the airport welcomed him back in 2009 after the for-profit venture proved problematic. Now he's tasked with maximizing the airport's $230 million annual revenue with a personal philosophy of "always make customer service a priority, but we can't forget that we are in business to be profitable."
Education: "I knew I wanted to be involved in business, but I did not understand how. My college adviser took a special interest in me and invested time to show me the options that accounting and finance could provide me in the way of a career path," Thomson said, which led him to a bachelor's in accounting from Cedarville College (now Cedarville University).
The road: A public accounting job with GSO (now BKD LLP) led to work as controller for Indianapolis Newspapers Inc. and then CFO of Kauffman Products Inc. His first stint with the Indianapolis Airport Authority was as accounting director, a job he left for Frank Irish, where, as CFO, he discovered unreported problems and presided over the company's wind-down for National City Bank. As an independent contractor, he worked with Dodson Group, discovering theft by the prior CFO and working with the FBI to send his predecessor to prison. Then, in 2009, the airport authority came calling again.
Major organization achievements during his tenure: Thomson negotiated new usage agreements with airlines, boosting revenue $40 million over five years. A new public safety officer retirement plan he put into place addressed a disparity between airport staff and their city or state counterparts. And his debt management program has generated more than $50 million in savings since 2013.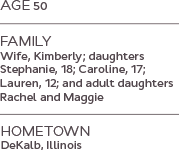 Recent business challenge: Succession planning and strategic positioning of the finance department for the future. "I handled it by looking to the positive of what I could learn through the process, treated those impacted with dignity and respect, pulled the team together and provided leadership in setting priorities," he recalled. He also hired interim talent to help keep processes going and worked with HR to identify the personnel needed to establish the required succession plan. "My personal feelings … had to be put aside and the hardest conversations I have ever had were completed. I follow the success of those that left the authority with a thankful heart." 
Beyond the office/downtime: Treasurer of the First Baptist Church of Carmel, Thomson is also an active beekeeper and treasurer of the Indiana Queen Breeders Association. Seeing the activity as both a hobby and a cause, he convinced the airport of the value of having hives on premises at the airport apiary. His wildlife interests led him to falconry, a hobby he shares with his daughters, one of whom will be his mentor during his apprenticeship.•
Check out more CFO honorees..
Please enable JavaScript to view this content.