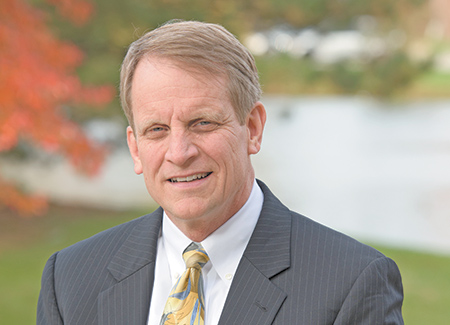 Executive Vice President, Chief Finance & Administration Officer 
Community Health Network
With more than 200 sites throughout central Indiana, Community Health Network incorporates hundreds of physicians, hospitals, surgery centers, home care services, walk-in clinics and more. In his short time with the company, Joe Kessler has been credited with advanced funding of the employee pension plan, reducing interest costs and simplifying Community's debt structure, and redesigning the East campus reinvestment plan. Kessler also serves as chief administration officer, with responsibilities ranging from supply-chain management to billing.
Education:  Kessler earned an administration/accounting degree from Ohio State University, but his interest in finance started much sooner. As a kid, Kessler liked to visit his father, who was CFO of grocery chain Hinky Dinky. "He always took time to explain the business decisions behind the transactions," Kessler recalled. "The concepts intrigued me, and I felt that finance was the best way for me to have an impact on running a business.  During my high school years, I started various businesses ranging from lawn care to basement remodeling and from these experiences continuously felt that finance was the most important component to a successful, sustainable business."
The road: During his nine years with Ernst & Young, Kessler had numerous small health care clients and found he was able to bring his knowledge of manufacturing into health care. His developing expertise led him to TriHealth, where he spent 15 years before becoming executive vice president and CFO for Kaleida Health. He joined Community Health Network in 2014.
Major organization achievements during his tenure: Multiple years of profitability in a health care environment experiencing major transition. He also designed and implemented organizational prioritization software and processes to bring focus to the organization's strategy. Interest costs were reduced through refinancing and the organization's debt structure simplified. "The ultimate result," Kessler said, "was reduction of balance-sheet risk to enhance long-term viability of the organization."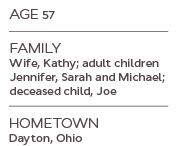 Recent business challenge: On the East campus, a $175 million hospital is under construction. "When I got here, they were going to put a lot of money into ER renovations and others … . I realized that they had a plant that was 55 years old and we were going to spend $140 million. I said, 'Stop. We need to redo the whole plant. Knock it down and start it over.' By redesigning the whole layout, we are able to save $2-1/2 [million] to $3 million a year just in efficiencies."
Mentor/inspiration: "My greatest inspiration was from my father," Kessler said. "He introduced me to the ability to influence organizations through long-term vision and good business decisions based on a strong foundation of financial and ethical acumen."
Beyond the office: Kessler is committed to the Cupboard of Lawrence Township and its effort to fight hunger. "It's cheaper for people to go to McDonald's than the grocery store, and that starts an avalanche of bad nutritional behavior." The food pantry, he said, teaches people how to eat better economically. "Our responsibility in the community is around health—what better way than to start at the very basic level of providing proper nutrition?" Kessler also serves on the Indianapolis Symphony Orchestra board.
Downtime: A carpenter who worked his way through college remodeling, Kessler finds his bliss "pounding nails and sanding wood."•
Check out more CFO honorees..
Please enable JavaScript to view this content.