Should the Trump administration defend and implement new overtime rules that would raise salaries or provide overtime pay for millions of workers nationwide?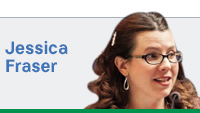 Back in June, the Indiana Institute for Working Families declared its support for the U.S. Department of Labor's new overtime regulations in a national sign-on letter, joining more than 150 not-for-profits from across the country. The evidence that led us to support the rule is no less true today.
The incoming Trump administration should defend and implement the Labor Department's new overtime rule and here's why:
■ Many Hoosier workers will benefit from this change. Nearly 25 percent of Indiana's salaried workforce would directly benefit; that's 248,000 people who would either get a raise or have access to overtime pay. Nationally, 12.5 million workers could benefit directly.
■ This could be an important step in closing Indiana's resistant gender pay gap. An Economic Policy Institute's analysis suggests that nearly 51 percent of workers affected by the new rule would be women. The latest Census Data showed Hoosier women are earning 76 cents on the male dollar.
■ The current salary-level test ($23,660) is way too low. It's not enough to enable a family with one adult and one child (school-age or younger) to be economically self-sufficient in any county in Indiana. The value of the current salary-level test will continue to erode if it remains outdated.
■ The new salary-level test will address the challenges faced by low-wage, service-sector supervisors/managers who work too many hours for too little pay. Thirty-eight percent of workers directly affected are expected to be in service-sector occupations. The 2015 median annual pay in Indiana for supervisors of retail workers or of food service workers was $35,000 and $28,300, respectively.
■ The new overtime regulations are not overreach in process or in content. The salary-level test has been increased by the department seven times since 1938 and the process this time around was inclusive and comprehensive. Furthermore, when the salary level was changed in 2004, it was nearly tripled. This year's change places the benchmark conservatively at the 40th percentile of workers in the lowest-wage Census region of the United States.
The Trump administration should defend the conservative benchmark of this overtime rule in order to boost the economy through higher wages, put more families on the path to economic self-sufficiency, and save us from coming back in the future to make large, burdensome and past-due changes to the salary-level test moving forward.•
__________
Fraser is the director of the Institute for Working Families. Send comments to ibjedit@ibj.com.
Please enable JavaScript to view this content.