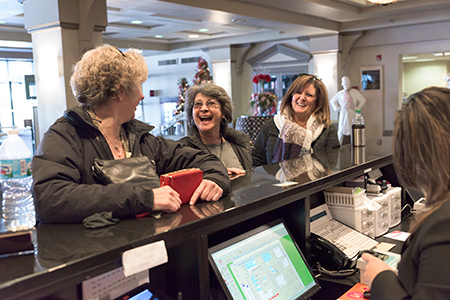 The number of hotel rooms Visit Indy booked into future years took a tumble in 2016 to the lowest level since 2013.
But local tourism and hotel officials aren't overly concerned.
"We beat our goal for this year and had our third year booking more than 800,000 rooms, which—candidly—was a stretch goal for us given the competitive nature of winning these conventions," said Visit Indy Vice President Chris Gahl.
The number of hotel rooms booked by Visit Indy is directly linked to the number of conventions the organization secures for the Indiana Convention Center and Lucas Oil Stadium—and how big those gatherings are.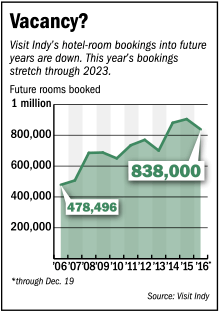 As of Dec. 19, Visit Indy had booked 838,000 hotel rooms that will be used in 2017 and beyond—and Gahl is hopeful the final tally will hit 850,000.
That's down from a record 904,717 booked during 2015 for future years and 880,552 booked during 2014.
However, it's significantly ahead of the 700,385 booked in 2013.
The tally includes hotel-room bookings connected to events as far out as 2023, but many are booked for the next three years.
The 2016 decline wasn't a surprise, Gahl said. The 2016 goal was only 750,000, meaning Visit Indy exceeded expectations by roughly 12 percent.
One key factor hurting bookings this year is the uncertainty caused by November's election, said Mark Eble, a managing director of research firm CBRE Hotels.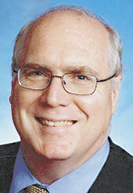 Eble
"There's still some uncertainty with how [the election] will impact the economy, and it's been seven years since our last recession," Eble said. "Everyone knows the next dip is out there and that creates more uncertainty, which can slow spending."
But internal factors, too, caused the 2016 decline. Visit Indy to some degree was a victim of its own success.
"In 2015, we had a couple of really big wins," Gahl said.
The biggest was booking the FFA annual convention from 2019-2024. NCAA events also bolstered 2015 bookings.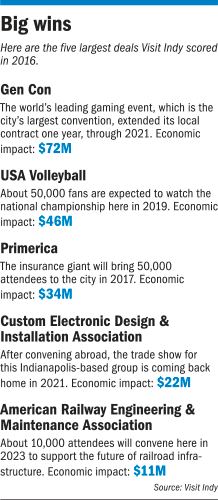 "Without FFA, we're closer to 850,000, about where we are" in 2016, Gahl said.
With so many hotel rooms booked into future years in 2014 and 2015, there was less inventory for the group to sell during 2016, local hotel officials said.
Plus, the hotels' own teams have had strong group sales the last two years, further depleting available inventory for Visit Indy to sell, said Patrick Tamm, Indiana Restaurant & Lodging Association president.
"There's bound to be a dip here and there," Tamm said. "But this industry is pointed in the right direction."
Visit Indy did have a few big wins in 2016. It booked Gen Con, the city's biggest convention with more than 60,000 attendees, for another year—through 2021. The massive Custom Electronic Design & Installation Association (CEDIA) show booked for 2021, along with the 2017 convention for Primerica, a national insurance giant, and USA Volleyball's 2019 national championship. Primerica and USA Volleyball events should each draw 50,000 attendees.
Overall, Indianapolis' hospitality industry is doing better than most, Eble said, calling it "a bright spot in hotel metrics."
The big picture, Gahl said, shows the organization's hotel-room bookings have skyrocketed over the last decade. In 2006, Visit Indy booked only 478,496 hotel rooms into future years. As Visit Indy's sales team became more aggressive and the economy soared, that number climbed to more than 685,000 in 2008.
Despite a faltering economy, Visit Indy got another boost in 2011 when the most recent Indiana Convention Center expansion opened along with the 1,005-room JW Marriott, the city's biggest hotel. That was the first year Visit Indy eclipsed 700,000 hotel rooms booked into future years.
Visit Indy got a bump the next year from the exposure of hosting the 2012 Super Bowl. Two years later, USA Today named Indianapolis the nation's top convention city while The New York Times named it one of "52 places to visit."
The steadily increased bookings meant local hotel occupancy stayed steady and even climbed a bit, despite the addition of several new hotels in the market. Still, local hoteliers in 2014 worried about a projected swoon in hotel-room bookings—a concern fueled the loss of the Powersports Dealer Expo and ExactTarget's Connections conference, among others.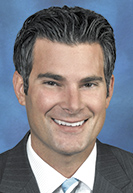 Gahl
Visit Indy CEO Leonard Hoops switched gears that year, targeting events one or two years out, in addition to those three or more years away, to fill the gap. The strategy change pushed Visit Indy's 2014 hotel bookings past 800,000 for the first time.
"We look for sizable boulders, good-sized rocks and pebbles and we fill it in with sand," Gahl said. "That's how you keep your tourism calendar healthy."
Visit Indy made another important move in 2014, Tamm said. It hired Daren Kingi as its sales boss.
Kingi had a 29-year career in the hotel industry, most recently serving as vice president of sales for Marriott International's Western Mountain Pacific Area.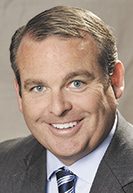 Tamm
"Daren Kingi was a great pickup by Leonard Hoops," Tamm said. "With his experience in the West, he's opened up a whole new area of geography and is also bringing in different types of groups—ones with high-end professionals and tech—to Indianapolis. He's beyond superb in what he's done from a straight-up sales standpoint."
What Visit Indy books is critical for the health of central Indiana hotels, Tamm said, because convention and group business accounts for more than half of all annual hotel rooms booked in the city.
"We rely on group business more than any other major market in the country," he said.
It's critical for city and tourism officials to be realistic about future goals, Gahl said.
"It's not sustainable to continue over 850,000 every year due to space and available dates for the Indiana Convention Center and hotels," he said. "But a goal of booking 750,000 to 800,000 [annually] is realistic."
Phil Ray, JW Marriott general manager, said there's a lot more positive to take out of Visit Indy's 2016 results than negative.
"We're very excited about Visit Indy's continuing to have consistent very solid back-to-back years," Ray said. "What they're doing is very important for the success of all the downtown hotels. It certainly sets us up for great success in the future."
Visit Indy has "a strong pipeline heading into 2017," Gahl said.
"We have 2 million prospective room nights we're working on and will be following up on in the coming year," he said. "We know it's competitive out there and other major convention cities have us on their radars and are targeting the same events we are. It's a full-court press to win as many of these events as we can."•
Please enable JavaScript to view this content.