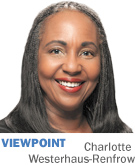 It's a new year, and you are a new leader. You are an excellent communicator, you have a compelling vision for change, and you have an even brighter future. You've convinced people that you recognize and understand the stakes are high and that failure is not an option.
As a new leader, you are also aware that you cannot achieve success alone. Right out of the gate, you could continue to showcase your expertise and remind people of your past successes in order to build trust. But these tactics might take a long time and, unfortunately, time is not on your side.
To deliver necessary results, you need to build trust and confidence fast. Trust builds loyalty, and you'll need a loyal fan base to help you deliver winning results.
Whether you are a CEO, manager or team leader, follow these three strategies to help you build trust quickly:
1. Communicate as much as you can.
Yes, there are situations where telling the whole story might not be the most ethical choice. And, yes, it is tempting to share optimistic forecasts rather than unfavorable news. The fact is, people trust what they know, and they know how to ask about what they don't know. A dose of surprise and a slice of drama might pique people's interest, but not when the stakes are high and you are making critical decisions. Uncertainty breeds unease and mistrust.
On the other hand, transparency builds trust. Communicate openly and regularly share what's going on (the good, the bad and the ugly) in a positive, realistic and—most important—inclusive manner. People can use this to help you and your organization move onward and upward. Always follow the rule: "Tell the truth; point to hope."
2. Be authentic.
No one trusts a phony or a hypocrite. Authenticity can be achieved by being vulnerable enough so your employees can see and accept who you really are. Likewise, readily connect and accept others for who they are. Show empathy and seek to understand the needs of the people who look to you as their leader. Authentically listening is the shortest path to trust and the surest way to keep it.
In order to earn trust, you might need to trust what other leaders within the organization or team are telling you. There's a lot of feedback out there for you, and you can choose to ignore it at your own risk. But a word of caution: Don't take it personally. People's opinions of you will often tell you more about them than about you.
3. Be consistent from day one.
Consistency is the basis upon which a leader builds trust.
Here's a question for you: Who will truly trust the leader who sets out on one path one day, garners wholesale support and then the next day completely changes the path? (I am patiently waiting for your answer … and, to be honest, all I hear is crickets.)
A trusted leader's words consistently match his or her actions. Trusted leaders do the right thing even when it's easier to do something wrong or slightly questionable.
The stakes are high, and sometimes there is not a lot of time to get it right. Trust leads people to do their best to deliver results for you.
As a new leader, you can earn trust if you give trust. And when you do, there will be no limit to what you can achieve.•
__________
Westerhaus-Renfrow is a clinical assistant professor of management and business law at Indiana University Kelley School of Business Indianapolis.
Please enable JavaScript to view this content.