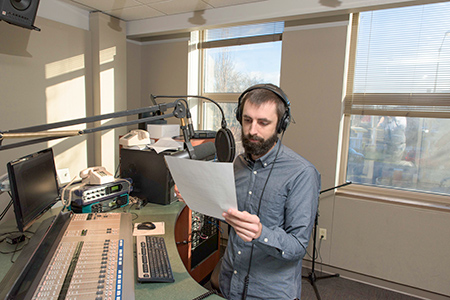 WFYI-FM 90.1 is bolstering its news department from 11 to 15—thanks to grants running through 2018—at a time many commercial print and broadcast news departments are downsizing.
WFYI will use $600,000 from the Richard M. Fairbanks Foundation to hire four employees by April 1, launch a health news bureau, and expand the reach of its Side Effects health-related programming.
The public radio station will use another $100,000 from The Glick Fund to pay for a reporting position dedicated to covering "poverty, wealth and inequity," according to WFYI President Lloyd Wright. The person filling that position is already on staff.
"Issues around poverty, inequity and health are closely related," Wright said.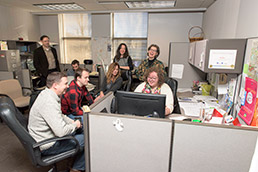 The growing news staff—funded in part with grants—has significant journalistic ambitions. (IBJ photo/Eric Learned)
While the public radio station still likely has a smaller news staff than commercial station WIBC-FM 93.1 (WIBC wouldn't divulge the size of its news staff), WFYI's health news bureau represents the latest wave in a sea change in the station's news department, which has grown dramatically over the last 10 years.
A decade ago, WFYI's on-air personalities mostly read local stories from other sources. With its four additions, WFYI will have 15 staffers dedicated to gathering, reporting and disseminating local stories statewide and beyond.
That's in addition to journalists who are regularly heard on WFYI but work for other Indiana public radio stations or their statewide network, including Statehouse reporter Brandon Smith and two reporters who work for StateImpact Indiana, a public media project focusing on education.
Already, Side Effects stories are being broadcast by dozens of affiliated stations, and WFYI officials said the new health news bureau should more than double the reach of the station's health-related stories.
Side Effects was started in 2015 with the help of a $300,000 grant from the Corporation for Public Broadcasting, and WFYI officials said it produced 40 stories that were broadcast by NPR-affiliated stations nationwide.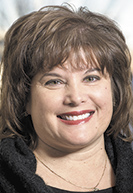 Pfeil
WFYI officials said adding four news positions will allow the station to create a network to help push even more WFYI-produced stories out to other news outlets—even commercial ones—across the Midwest and nation.
"That's an important part of this," said Jenny Pfeil, WFYI's chief development officer. "That's part of what makes this initiative unique."
The heath bureau's reach will include stories for print publications and the web and potentially content for television as well as community forums and other outreach programs.
"In our eyes, the more readers, viewers, listeners the better," said WFYI spokesman Andy Klotz. "We expect the quality of the stories and the relevance of the subject matter will resonate with many outlets' audiences."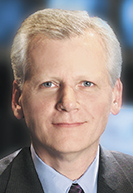 Wright
The health bureau hires will include a reporter, editor, digital/web/multimedia specialist and community outreach specialist, Wright said.
The station's goal is to secure funding within two years to keep the positions after the grants expire. Fairbanks Foundation officials said the grant is designed as startup funding for a long-term endeavor by the station.
"We think once people listen to and read the stories we're going to produce, we'll find continuing funding sources," Wright said. "We're confident listener, reader and viewer feedback from this will be very positive."
No more rip and read
WFYI's news expansion is part of a national trend.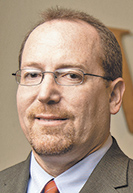 Savage
Public broadcasting news coverage was "rip and read" for years, said Mike Savage, a 24-year public broadcasting veteran who is now general manager of WBAA-AM 920 and FM 101.3 in West Lafayette and a National Public Radio board member. "What you're seeing is a maturation of our [public broadcasting] system. What we've done is identify a void and filled it."
That void, Savage said, has been created by the downsizing of newspapers and local commercial broadcast news operations.
"There are a lot of people that want more than weather, traffic and sports," he said. "They want something more enterprising and more in-depth that has real relevance to the community."
According to the Neiman Journalism Lab at Harvard University, U.S. newsroom employment has fallen 42 percent since peaking at 56,900 in 1990. Daily newspapers have been especially hard hit, while more specialized publications, including IBJ, have fared better. IBJ's editorial staff has 15 full-time equivalent positions, up slightly from 1990.
Savage's own station has grown its news staff in recent years from one to five.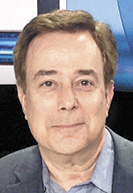 Metz
Not only does covering more local news fill a void, "it gives public broadcast stations much-needed relevance in an era of great internet growth," said Perry Metz, general manager of Bloomington's WFIU-FM and WTIU-TV. "People are increasingly turning to the web for national stories. But it's up to local [news agencies] to cover the local communities and the topics that are important to those communities."
In Indiana, that means health care, he said. The industry is a major statewide employer and health care topics—"things like abuse of opioids and other prescription drugs, obesity and lack of activity—are huge issues to the residents here," Metz said. "The opportunity for public stations to have new, substantive reporting will make these stories highly sought after."
WFYI has long been dedicated to health-related stories, dating back to its one-hour weekly "Sound Medicine" show, which debuted in 2000 but ended in 2015 when Indiana University School of Medicine pulled its funding for the program, which cost $350,000 a year to produce.
Alternative funding
Still, WFYI officials pledged to continue their commitment to health-related stories.
"With the sizable aging baby boomer population, these types of stories have never been more important," Savage said. "But there's also a great deal of interest from younger listeners as well."
Over the last two to three years, as the Corporation for Public Broadcasting and National Public Radio started pushing local stations to increase local programming, WFYI looked for ways to boost some of its most popular content.
That led to a meeting with the Richard M. Fairbanks Foundation.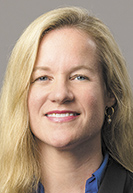 Fiddian-Green
"WFYI had the Side Effects program and had an interest in expanding that," said Claire Fiddian-Green, president and CEO of the foundation. "They rolled out their proposal and it aligned with the focus of our new board of not only increasing the dissemination of health-related information but generating conversations about those topics and challenges in this community and providing potential solutions."
Central to WFYI's new health initiative will be efforts to organize forums and other live events to discuss health issues and shape solutions to community problems, Wright said.
Despite Fairbanks' interest in the generation and dissemination of health-related news, Fiddian-Green said the foundation will have no say in WFYI's coverage or other initiatives related to the health bureau.
The Richard M. Fairbanks Foundation was established in 1986 by Richard M. "Dick" Fairbanks, founder and owner of Fairbanks Communications Inc., a private company with holdings in radio, television, real estate and transportation.
Dick Fairbanks did not specify how the foundation should be directed, according to the foundation's website. His two primary wishes were that grants be awarded to organizations in and serving Indianapolis and that a primary emphasis be on health.
"We are aware of Fairbanks' concerns about health issues and reporting them, but certainly there will be a firewall between our editorial staff and the funder," Wright said. "The Fairbanks Foundation understands from a reporting and production standpoint, the final decisions will remain with us. Anything less would compromise the integrity of what we are trying to do."•
Please enable JavaScript to view this content.