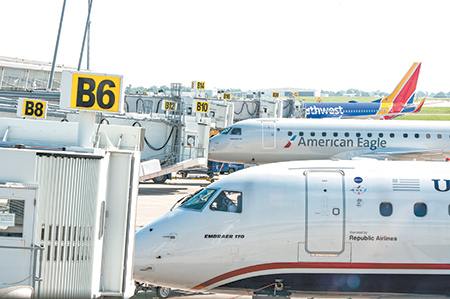 Gov. Eric Holcomb has his eyes on improving the state's connectivity via air travel and is pushing a plan aimed at attracting new nonstop and direct flights to and from the Indianapolis International Airport.
Holcomb's proposed budget includes $5 million in each of the next two years to attract more flights to Indianapolis and other Indiana cities. Holcomb's budget was presented Jan. 10 to the Indiana General Assembly, which will write the final spending plan.
"We hear all the time and hear from our partners that our connectedness to the rest of the world is really important in being able to get investments into Indiana," said Micah Vincent, director of the Indiana Office of Management and Budget. "This would be an opportunity to increase the amount of direct flights to some strategic locations."
The dearth of direct and nonstop flights has long been a frustration for the business community here, and it's something airline officials have been working to combat over the last few years.
"The tech community is growing," said Indiana Economic Development Corp.'s Eric Shields, vice president of policy and strategic initiatives. "They need to meet with investors and clients all over the country and all over the world."
The Indianapolis International Airport has made some progress. It now has nonstop service to 46 destinations, according to airport officials, which is up from about 33 two years ago. The total includes seven seasonal routes as well as some routes that are flown only a few times per week.
Just this month, low-cost carrier Allegiant announced it will offer nonstop service to tech hot spot Austin, Texas, and to Destin-Fort Walton Beach in Florida. And Southwest Airlines said it is adding nonstop daily flights to San Diego.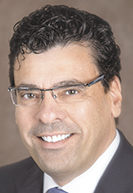 Rodriguez
But Indianapolis Airport Authority Executive Director Mario Rodriguez said opportunity for more growth exists. For instance, a coalition of city and state leaders is currently trying to score a flight to London or Frankfurt, which Rodriguez said could open the door to $70 million per year in economic impact for the state.
But ultimately, getting new nonstop or direct service depends on a market's ability to make the airline money, Rodriguez said.
"If you don't have the need, you're not going to get the air service," he said. "It's all about profitability. We have to prove to them our market is better."
Speaker Brian Bosma said he is supportive of the plan to spend money to lure more flights, though he wasn't sure how much the state should spend on it.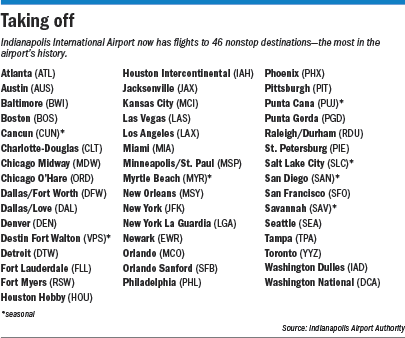 "We've got the best place to start, grow, move your business in the Midwest and one of the best in the country," Bosma said. "A key element for folks who want to do that, especially from overseas, is direct flights into your capital. I'm willing to include that in the budget discussion."
So how could $5 million in annual state funds be leveraged to attract new flights?
The state could offer airlines "revenue guarantee contracts," Shields said, which Indiana already has some experience with.
When United Airlines started a nonstop flight from Indianapolis to San Francisco in 2014, the state agreed to provide $1.5 million in IEDC funding to "offset a portion of the risk associated with launching the service," according to IEDC spokeswoman Abby Gras. Since then, she said, United has added more seating and has launched more frequent service.
"The route, as intended from the start, is now supported only by the market," she said.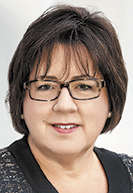 Krauss
State money could also be spent on marketing new flights, Shields said, which would be valuable to the airline.
Maureen Krauss, the Indy Chamber's economic development officer, said the money could also be invested in research that could be used to try to persuade airlines to offer more nonstop flights. "I can see the funds being used for making the pitch, being very laser-focused on what markets make the most sense and what airlines make the most sense," Krauss said.
Businesses considering locating in Indianapolis ask Indy Chamber "all the time" about adding new nonstop flights, she said, adding that having good access to nonstop flights also helps keep growing businesses here.
"As our businesses look to expand their markets, that's important for them to be efficient," Krauss said. "I applaud the governor's thoughts that this is an issue we need to work on."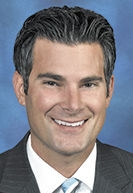 Gahl
Plans to add a nonstop flight to Seattle—along with the existing San Francisco flight—have also helped Indianapolis' convention business.
Those flights have "helped us gain the attention of conventions that otherwise had given us a cold shoulder based on being able to move attendees, exhibitors and sponsors toward Indianapolis," said Visit Indy Senior Vice President Chris Gahl.
There's hope that state funds for flight incentives could help nail down the sought-after London flight.
"Having a nonstop into London would open up Europe from a tourism perspective, whether that's business tourism or even leisure tourism," Gahl said. "The data is there that London is not only an emerging market—it's a market that's arrived for us."•
Please enable JavaScript to view this content.