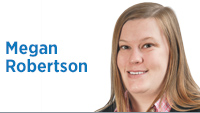 I am not an economist. I am what one would call a campaign hack. But through the years working for Republicans at nearly every level of government, I have heard politicians, business owners and donors repeat the mantra that government does not create jobs; it creates an environment for job creation.
Milton Friedman once said that "government should be a referee, not an active player." This is one of the core, basic beliefs among Republicans across the board.
Businesses need a predictable environment. Government needs to live within its means and have balanced budgets to ensure businesses feel secure in their planning. Businesses need a low tax rate and as little government regulation as possible. Investors need to feel secure in the future so they will spend their capital on job creation rather than hoarding their money because they are worried about a recession or depression.
Where have all these Republicans gone?
No, seriously, where are you?
We have a Republican president who seems to revel in creating instability, caring more about what it does for his "ratings" than the impact on our economy or foreign relations.
If you were a talented programmer, would you want to come to the United States right now? Would a green card really make you feel secure? The president is probably on social media right now insulting another one of our international allies. Do you feel like we are more or less likely to have a large-scale war under President Trump?
Not exactly a stable environment.
To make matters worse, we have a Republican Congress that appears ready to continue cowering in fear of a Twitter feud. Tax cuts coupled with massive infrastructure spending will explode the deficit, but no one seems to see a problem with it. This is the same deficit that we Republicans have been howling about for the last eight years. I guess it is OK now that we are the ones running up the deficit.
Then we have Obamacare: Is the strategy repeal and replace, repeal and wait until we figure it out, or maybe just edit and rename? We've been complaining about it for years, but now what do we do? While repealing Obamacare would be good for businesses, there needs to be clear direction as to what will replace it. Let's not forget that health care is an industry. Hospitals are typically the largest employer in small cities across the country. Anything that destabilizes that system is going to hit rural America hard.
And finally, there's the wall and the proposed 20 percent tariff on Mexico to pay for it. Mexico is one of our major export markets, and that tariff would be passed on to consumers. Potentially aggressive immigration policies could have a huge effect on our workforce. There are smarter ways to deal with immigration reform.
Even the policies designed to help businesses—like the executive order requiring that, for every new regulation, two must be revoked—are political talking points that use a machete when we should be using a scalpel.
Few people would even attempt to make the case that President Trump is not erratic. This instability is bad for many things, but definitely for business.
The Republican Congress needs to be the adult in the room and make it clear it will not be run over by the president. Republican lawmakers appear to be the only ones with the power to bring stability to this administration and our economy.•
__________
Robertson is the executive director of Enterprise Republicans and runs her own consulting firm, Frontrunner Strategies. Send comments [email protected]
Please enable JavaScript to view this content.