Executive Director
King Park Development Corp.
Meyer and his organization have been key drivers in the development of neighborhoods north of downtown through public and private partnerships.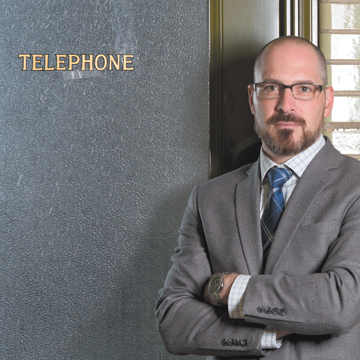 Age: 38
Birthplace/hometown: Warsaw
Family: wife, Beth
Education: bachelor's in philosophy and anthropology, Indiana University; law degree, Indiana University Robert H. McKinney School of Law
Years with organization: 2-1/2
Getting here: During law school, Meyer interned with the Indiana Department of Environmental Management. That prepped him for a job as assistant administrator for brownfield redevelopment, where he focused on finding end uses for environmentally contaminated properties. Projects through brownfield redevelopment led to the position with King Park.
Transitional professional moments: Meyer was hesitant about taking over at King Park because, "I understood the obstacles facing CDCs generally and the financial challenges facing King Park in particular." Plus, he said, he had no experience with "essential aspects of the job." His wife strongly encouraged him to take the job but to be cognizant of areas where he would have to learn. "It is invaluable to have people around you that will provide a candid and constructive assessment not only of your strengths but also [of your] opportunities to grow professionally."
Recent challenge: Financing community development projects is always a challenge. "Bank financing inevitably is not enough and grant funding is becoming more competitive, scarcer and specialized." So King Park launched the Build Fund, a small-business loan fund that provides flexible, affordable and responsible loans to economic development projects in areas where access to capital is especially challenging.
Organization achievements during his tenure: King Park developed The Delaware, an 88,000-square-foot mixed-use building at 22nd and Delaware streets with 47 apartments and Longbranch and Mashcraft restaurants. It is a key lending partner for Tinker House, a rehabbed 100-year-old manufacturing building at the corner of 16th Street and the Monon Trail with Hotel Tango Whiskey as the anchor tenant.
Givebacks: Meyer serves on the boards of Prosperity Indiana, Alliance for Health Promotion, Indianapolis Coalition for Neighborhood Development, and Marion County Wellfield Education Corp.•
Please enable JavaScript to view this content.