Chief Medical Officer
Indiana University Health
Interim President
Academic Health Center (Methodist and University hospitals)
Nagy leads the medical team at one of the nation's top health care systems. "Education, research and clinical medicine—most hospitals do that to some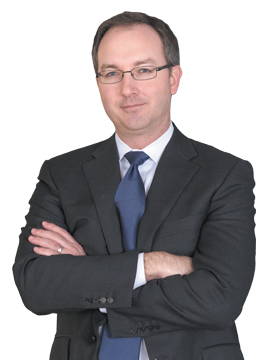 degree," Nagy said. "We do it to the max on all fronts."
Age: 39
Birthplace/hometown: Crown Point, with childhood spent in Houston, before high school in St. John (just west of Crown Point)
Family: wife, Katherine; children, Kaitlyn, 7; Alexander, 5; Julianna, 1
Education: bachelor's in economics, Indiana University; medical degree, Indiana University School of Medicine; MBA, Indiana University Kelley School of Business
Years with organization: 4
Getting here: After a medical discharge from the U.S. Military Academy at West Point due to a heart arrhythmia, Nagy relocated to IU, finished undergraduate work early and left to work as a private equity trader. "The first time I set foot on a trading floor as a fully credentialed trader, I realized rapidly that results were paramount and I was in a very competitive and unforgiving environment." He did well, navigating through Enron, 9/11 and more. "There were a lot of life stories packed into those four years." He eventually made his way to IU Health, where he rose to chief of anesthesiology, then chief medical officer.
Recent professional challenge: Becoming interim president of Indiana University Health's two largest hospitals while in the midst of major strategic initiatives. "Right now, we are making some of the biggest strategic decisions with enterprise realignment, reorganization of our practice plan with our physician group, and presenting a master plan for the hospital project with a $1 billion investment. And we are full speed ahead."
On the uncertainty of the health care industry: When asked about the impact of political decisions on his business, Nagy paraphrased Voltaire, saying, "Doubt is a weakness, but certainty is ridiculous," adding, "Everyone is guessing right now, and there are some educated guesses. Most of us will say that we are moving toward a value-driven mode, which is good for all parties."
Givebacks: Nagy serves as vice chairman of the board for Rehabilitation Hospital of Indiana and on the boards of Little Red Door and Methodist Health Foundation.
Impactful song: "The Gambler," by Kenny Rogers. "With damn near every day and every decision, you have to know when to be quiet and when to put your cards down. You have to know your hand and your hand relative to others. And if you don't have good situational awareness in trading, you last about 12 hours."•
Please enable JavaScript to view this content.