Partner
Ice Miller LLP
Reynolds, a former IT analyst and computer-programmer-turned-lawyer, deals in matters of data privacy and security.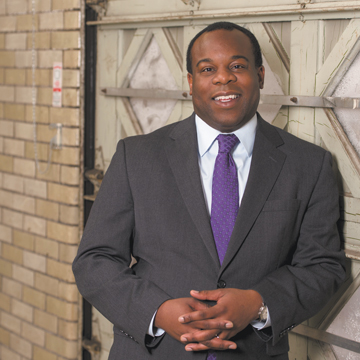 Age: 34
Birthplace/hometown: Sebastian, Florida
Family: wife, Phyllisia; children, Leah, 5; Philip, 3
Education: bachelor's in criminology, University of Florida; law degree, Indiana University Maurer School of Law
Years with company: 8
Getting here: After completing his undergraduate work, Reynolds supervised programmers and testers for Gleim Publications, worked as webmaster and software developer for Hit Promotional Products, then developed software systems for HealthPlan Services, all Florida-based companies. Advised that a way to combine his interest in criminology and programming was to go to law school, he earned his law degree and went to work for Ice Miller.
rise of the internet of things: "With any device that has an IP address—a FitBit, your refrigerator that can tell you when you're out of milk, baby monitors—you're starting to see companies in traditional manufacturing that may be behind others in terms of data security," Reynolds said. "It's a whole new area of risk."
On modern hacking: "Credit card companies are getting better at identifying fraud—it's not as worth it for hackers to steal that information. You can buy credit card numbers on the dark web. They're now aiming at trade secrets" and figuring out how to indirectly steal or extort money.
On computer questions from colleagues: "I don't do hardware. I'm on the programming side," he said. "I just tell them to restart."
Wisdom from Mom: Reynolds told his mother how tough law school was. "She reminded me of our humble beginnings and asked me, 'Did I eat today?' She said, 'Some people don't, so stop whining.' … Complaining about having to read a lot of books wasn't going to win sympathy."
Givebacks: Reynolds serves on the Concord Neighborhood Center board and the Indiana University Maurer School of Law Black Law Student Association Alumni Advisory Board.•
Please enable JavaScript to view this content.