Director of Wealth Management
The Windsor Group Ltd.
Weseli plays a key leadership role—and is the youngest employee on the partner track—in a company that recently surpassed the $1 billion mark for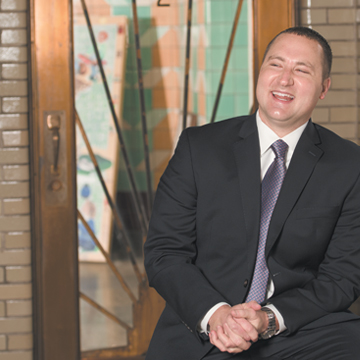 assets under management.
Age: 35
Birthplace/hometown: Indianapolis
Family: wife, Melissa; infant son, Austin
Education: bachelor's in business administration, University of Dayton; MBA, University of Cincinnati; Level III candidate in the Chartered Financial Analyst program 
Years with company: 3
Getting here: He began his professional career as an investment representative with Fidelity Investments, moved on to vice president/financial consultant for Charles Schwab and senior wealth adviser for Hufford Advisors LLC before joining The Windsor Group.
Transitional moment: Guiding clients through the recession of 2008. "Although it was very tough, I felt a sense of purpose since I was able to have a positive impact as an adviser. True leadership and direction is important when times get tough."
Givebacks: Weseli serves on the board and chairs the development committee for Easter Seals Crossroads. He's also vice president of the Riley Cheer Guild, a member of the Finance Council of St. Luke Catholic Church Indianapolis, secretary for St. Luke's finance council, and a board member as well as treasurer for the Nora Alliance.
Nudging Nora: "My wife and I are pro-city people. And Nora is one of those areas that may keep some folks in Indy. We're obviously biased. When we made the decision not to leave for the suburbs, we came across this group that was in the beginning stages. Now it has a full-time board with the mission of creating a better and more livable Nora. It doesn't have the branding that Mass Ave or Broad Ripple has, but it has a lot to offer. And it's a great place to raise a family."•
Please enable JavaScript to view this content.