When the Holiday Inn Express & Suites opened near Interstate 69's exit 210 in Noblesville late last year, city officials stood on the roof of the new building and looked across a surrounding landscape filled with restaurants, retail outlets, gas stations and light-industrial buildings.

Later, they looked at historical aerial footage and were surprised by the vacant land that consumed the area—known as the Corporate Campus—only 10 years ago.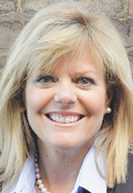 Johnson
"So you're like, 'Oh my gosh, we really have grown a lot,'" said Judi Johnson, director of economic development for Noblesville. "It's just that we see it incrementally."

Noblesville laid the groundwork for its 3,600-acre Corporate Campus in 2002 when new zoning regulations identified the area as a place for retail, commercial and industrial investment, with room on the outskirts for residential.

When East 146th Street opened in 2007, connecting the campus from I-69 to State Road 37, city leaders believed it would take at least 20 years for the area to build out. But it's happening much faster.
Hamilton Town Center also opened about 10 years ago and, since then, a slew of advanced-manufacturing companies, retailers, restaurants and hotels have followed suit.

"There is a lot of growth happening, and it's happening out here," Johnson said.

Even the areas with little or no existing infrastructure are drawing interest from developers, and local leaders are trying to determine what kind of growth they'd like to see going forward.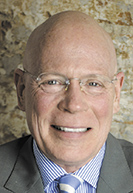 Monger
"I think that's the question: What does the mix look like as we go forward?" said Tim Monger, president and CEO of Hamilton County Economic Development Corp.

From the beginning, the city targeted a mix of uses—companies like Helmer Scientific and SMC Corporate America, retail like what Hamilton Town Center offered, and restaurants that accommodated both residents and out-of-town visitors.

And several years ago, the city started looking toward destination retailers, like Ikea or Cabela's.

Ikea selected land farther south along I-69 in Fishers, but the city did snag Cabela's. The outdoor-gear store opened in 2015 and is only the second in the state.

Since Cabela's opened, along with a $2.5 million roadway for customers to access that portion of the campus, other businesses that hadn't tapped into the Indianapolis market yet have marked their territory.

Duluth Trading Co. is expected to open its first Indiana store March 2, and Primanti Bros. opened its first of several Indiana restaurants near Cabela's last year.

BJ's Restaurant & Brewhouse's third Indiana location is scheduled to open Feb. 13.

"In the past, a lot of people didn't focus on retail because retail is just going to come," Johnson said. "But destination retail has everything that follows it, which is why it's so important to focus on it."

Monger said the section of the Corporate Campus near I-69 is a significant operation.

"That has taken off and continues to grow very quickly," he said. "In some ways, I think that is surprising. … You think, 'OK, how much more can be added to it?'"

Growth is continuing, though.

Indianapolis-based MHG Hotels LLC is working on bringing two more hotels to the interchange—Residence Inn and Springhill Suites—for a total of 196 rooms.

Sanjay Patel, CEO and president of MHG Hotels, said the four-story Residence Inn will probably break ground this year and the four-story Springhill Suites will start six months after that.

The hotels, which are expected to cost $25 million, will be at the northwest corner of Tegler Drive and Olio Road, across from the Embassy Suites Hotel & Conference Center that is under construction.

The $35 million Embassy Suites development will include a 198-room hotel, 20,000-square-foot conference center and four stand-alone, non-fast-food restaurants.

Toledo, Ohio-based Republic Development LLC also has seven ongoing projects that could add 64,000 square feet of retail and restaurant space to its Saxony Corporate Campus development, which includes more than 280 acres within the entire city-designated campus.

Three multitenant retail buildings are under construction now in the Marketplace at Saxony, near BJ's Restaurant & Brewhouse.

Two other retail and restaurant buildings are also expected to be constructed near Cambria Hotel & Suites on Tegler Drive.
McKinnies
Sean McKinnies, senior vice president for Republic Development, estimated the company still has 100 acres available for retail or mixed commercial and about 50 acres for office or light industrial.

He said demand has been strong, but wouldn't estimate a build-out timeframe.

"The northeast corridor is just a great area for these businesses," McKinnies said. "They can come in and have immediate success with their brand."

McKinnies estimated that the Saxony Corporate Campus has seen at least $130 million in investments to date.

What's next?

A priority for city planning officials this year will be determining areas within the campus that could become village centers, with a variety of uses in a small area.

The centers could offer retail on the first floor of buildings, like coffee or sandwich shops, with office or residential on upper levels.

Noblesville Planning Director Sarah Reed said the centers would be like a campus, with green space and outdoor areas for people to enjoy lunch.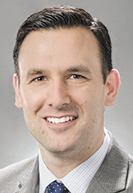 Cooke
No specific spots have been identified yet. Noblesville Deputy Mayor Steve Cooke said other projects, including the $15 million Noblesville Fieldhouse, took precedence last year.

"I think this year will be important for our city departments to come up with the concept for village nodes," Cooke said. "That's something we need to get back into."

The village centers could be one of the first opportunities to bring office space to the campus. Monger said that use hasn't been in demand in that area yet, but will be as the office market grows out of Fishers and into Noblesville.

"What does an office building need? It needs restaurants; it needs hotels," Monger said.

"Noblesville has the private infrastructure that would be appealing to someone building an office … but the question is when," he said.

One area that could be targeted for a village center or office use is along 146th Street between State Road 37 and I-69.

The two ends of the thoroughfare have seen a majority of the Corporate Campus development while the middle is largely filled with housing or vacant property.

"I could fill this with retail every day, but that's not the plan," Johnson said about 146th Street. "Not right now."

She said officials would like to see more companies like SMC Corp., which is just north of 146th Street near Cumberland Road, to move in—or see SMC Corp. expand.

In addition to the roughly 100 acres the company currently occupies, it owns more than 100 acres in the surrounding area.

"In the future, we hope they expand," Johnson said. "But it's hard for us when someone just sits on land."

Last on the list, for now

The far-east side of the Corporate Campus has been last on the list of areas expected to develop.

To the east of the Tegler Drive and Olio Road intersection, a "rough road" ahead sign sends a warning to drivers as the roadway narrows and the shoulder disappears.

The city has yet to extend infrastructure to this portion of the campus, but that's not stopping developers from expressing interest in the hundreds of untapped acres.

"When I talk about, 'Where are people asking me about properties?', this is where they're asking me," Johnson said. "They're very interested in all that surrounds this roundabout."

She said officials used to think that portion of the campus would be a 50-year build-out. Not anymore.

"We already have a lot of people knocking on the door asking about this, and I think it's because I-69 has really sort of exploded," Johnson said.

City officials hope they'll be able to persuade the Indiana Department of Transportation to create an interchange at Cyntheanne Road, which would provide another access point to that area.

"That's something Noblesville is very interested in," Cooke said, adding that he's already started reaching out to INDOT officials.

Johnson said she gets inquiries for a wide variety of projects—including office, industrial and warehouse distribution—for that section of the campus, which she described as a "blank slate."

"We've got projects we're working on," Johnson said. "There's more to come."•