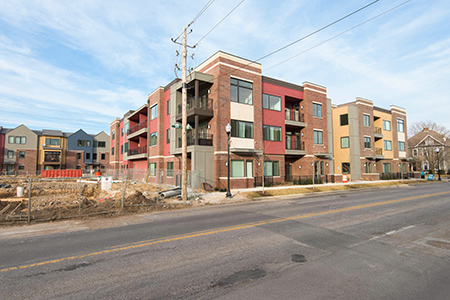 Condo construction, which came to a virtual halt after the housing market crashed during the Great Recession, is making a comeback in the city's core.
Several projects are in the works—a push led mainly by local developer Onyx+East, which plans to begin construction this year on nearly 150 units, 90 of which are in or near downtown.
From 2010 until the end of last year, builders completed fewer than 60 condo units in the city's center, according to Downtown Indy statistics, compared with 3,800 apartments.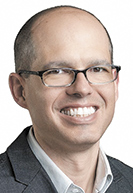 Leazenby
"We knew that it was only a matter of time before there was a market for people buying condominiums," said David Leazenby, Onyx+East's vice president of land acquisition. "Ultimately, those young people renting apartments, within the next five to 10 years, would be getting married and having families."
Onyx+East in June spun out of prolific apartment developer Milhaus Development LLC, which began testing demand for condominiums in 2015 with its Park 10 project.
The project, at East 10th and Broadway streets, features 56 flats priced from $199,000 to $299,000 and 28 town homes ranging from $299,000 to $399,000. The first three phases sold out, and construction is starting on the final 13 units.
A handful of other developers also are testing the waters.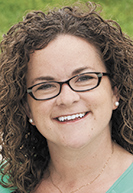 Esselman
"It's more about catching up, or balancing out, the variety of product that's out there," said Catherine Esselman, Downtown Indy's real estate development manager.
Chase Development LLC recently completed 12 condos ranging from nearly $400,000 to $1.2 million as part of its 500 Park Residences at the northwest corner of East Michigan Street and Park Avenue, with a second phase in the works. Stenz Corp., meanwhile, is constructing seven town homes fronting East 10th Street in the Cottage Home neighborhood as part of its Dorman Sq. project.
And Bloomington-based Rubicon Construction LLC is developing 319 on 16th, a 26-unit project at East 16th and North New Jersey streets with condos starting at $300,000.
In the same area, CalAtlantic Homes of Indiana, formerly Ryland, is seeking to rezone 1.7 acres to build 34 town homes at 1555 Bellefontaine St. on the south side of East 16th west of the Monon Trail.
Lincoln, Nebraska-based U.S. Property Management had planned to invest up to $8 million to convert the vacant building on the site, home to Omar Baking Co. from 1927 to 1966, into a mix of apartments and retail uses. But that project failed to get off the ground.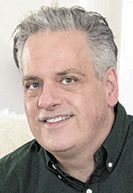 Everhart
The wealth of activity reflects that there's a shortage of for-sale housing in the city's core, said Joe Everhart, owner of the Everhart Studio residential real estate agency.
The numbers are small compared to apartment development, which continues at a torrid pace. But some renters who now are accustomed to living downtown will become candidates for condo purchases, Everhart said.
"We have a much larger audience now for these condos," he said. "One of the great consequences of all the rentals is that [residents] can stick their toe in the water."
One reason condo development dried up was that banks, burned by a rash of project failures during the recession, shut off the financing tap. The market instead shifted to trendier apartment projects appealing to the millennial crowd that prefers to rent.
Some lenders have begun reopening the purse strings for condos, though landing financing still can be difficult.
As a startup, Onyx+East relies on its ties to Milhaus when borrowing for projects, Milhaus founder Tad Miller said.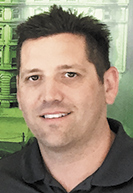 Miller
"This is a business we can only do because of our capital source," he said. "We were able to get the buying power of Milhaus alongside of it, because it's a penny-and-dime, low-margin business."
On the heels of Park 10, Onyx+East has three for-sale housing projects in the pipeline downtown, one of which it has broken ground on.
At the corner of North Street and Fort Wayne Avenue—just north of the Minton-Capehart Federal Building and adjacent to the Cultural Trail—the developer is planning 12, two-bedroom units in a two-building development. The $3.6 million project will include town houses and flats ranging from 1,340 to 1,667 square feet and priced from the low $300,000s.
The condos will be spread between a three-unit building facing Fort Wayne and a nine-unit building along North, built on what is currently a parking lot. Construction should start in March.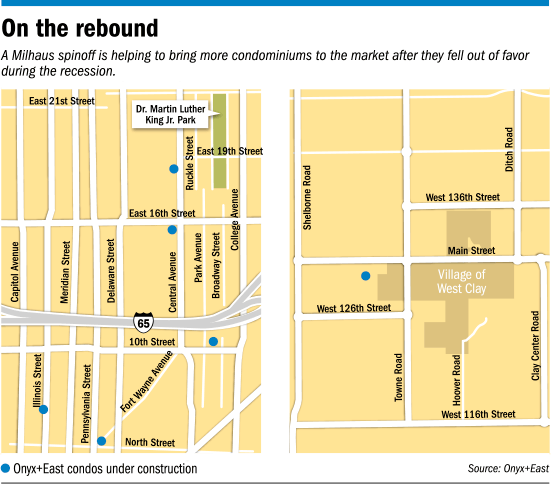 A few blocks east, at 727 N. Illinois St., Onyx+East plans to build 32 condos and town houses. Construction on that $8.4 million project is expected to start this summer. Units will start in the high $200,000s.
A third Onyx+East project has started on an empty parcel on the southwest corner of East 16th and Central Avenue in the Old Northside historic district. The $3.3 million development will feature seven row houses and one single-family house. Pricing starts in the $400,000s.
A few blocks north, at East 19th and Central in the Herron-Morton neighborhood, Onyx is set to break ground next month on 24 town homes and condos starting in the mid-$300,000s. The $6.8 million project will be adjacent to where Onyx+East plans to move its headquarters. It's currently in Milhaus' offices on Virginia Avenue in Fletcher Place.
The vacant structure, known as the Peter Pan building, was once a movie theater and dates to at least 1915. Onyx will spend $1.5 million to rehab the building and will take 5,000 square feet, leaving roughly 2,200 square feet for another tenant. It hopes to move in August.
Onyx, however, is not limiting its scope to the city's center, or even to Indianapolis. It plans to build 52 condos at the Village of West Clay in Carmel, in a $12.5 million project that should break ground in April.
It has even greater ambitions for 2018, when it hopes to start 225 units, a number Leazenby thinks is easily achievable.
"We're starting out on sites that we know are good locations where people would want to buy," he said.•
Please enable JavaScript to view this content.